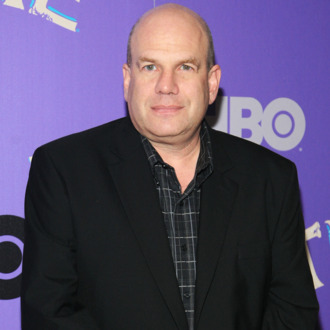 David Simon.
Photo: John W. Ferguson/Getty Images
For five seasons, The Wire called the gritty streets of Baltimore its home. On Monday, those streets were ablaze as protests against the death of 25-year-old Freddie Gray turned violent, forcing the governor of Maryland to declare a state of emergency and call in the National Guard. Last night, The Wire's creator David Simon took to his blog to call for an end to the looting and the riots:
"Yes, there is a lot to be argued, debated, addressed.  And this moment, as inevitable as it has sometimes seemed, can still, in the end, prove transformational, if not redemptive for our city.  Changes are necessary and voices need to be heard.  All of that is true and all of that is still possible, despite what is now loose in the streets.

But now — in this moment — the anger and the selfishness and the brutality of those claiming the right to violence in Freddie Gray's name needs to cease.  There was real power and potential in the peaceful protests that spoke in Mr. Gray's name initially, and there was real unity at his homegoing today.  But this, now, in the streets, is an affront to that man's memory and a dimunition of the absolute moral lesson that underlies his unnecessary death.

If you can't seek redress and demand reform without a brick in your hand, you risk losing this moment for all of us in Baltimore.  Turn around.  Go home.  Please."
He wasn't alone. Some of the show's cast members also tweeted in support of a peaceful protest.