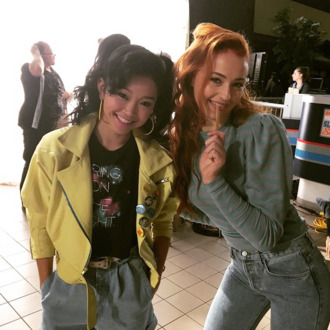 The yellow coat makes an appearance!
Photo: Bryan Jay Singer/Instagram
From the fertile wellsprings of Bryan Singer's Instagram account comes our first look at Sophie Turner's Jean Grey and Lana Condor's Jubilee on the set of X-Men: Apocalypse. We don't need to tell you that this movie is an '80s period piece — those high-waisted acid-wash jeans will do that for you.