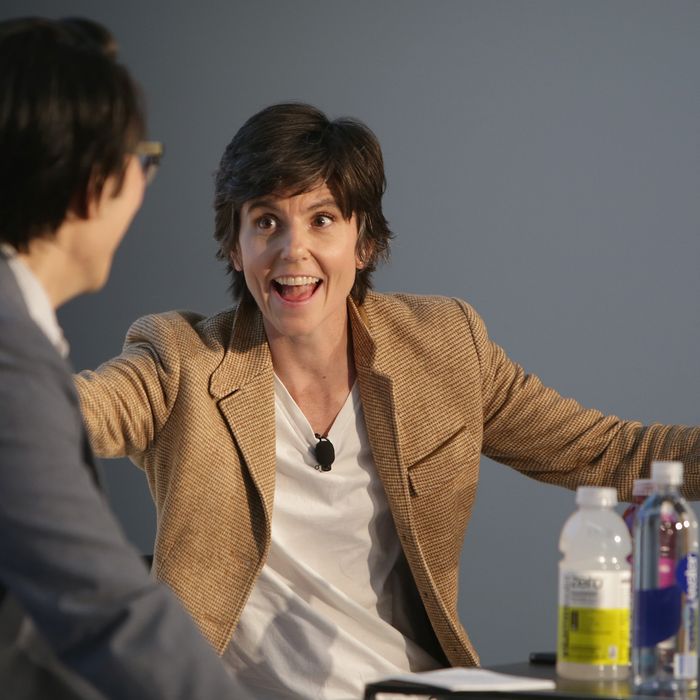 Amelia Bedelia is the greatest!
Photo: Anna Webber/Getty Images
After a screening of her new short film, Clown Service, at Saturday's Vulture Festival, Tig Notaro discussed some of her comedic influences, including Joan Rivers, Gilda Radner, Paula Poundstone, and Richard Pryor. But predating all of them was the master of wordplay, Amelia Bedelia, the children's book character conceived by Peggy Parish in the '60s.
I hated school from day one, but when it was circle time, and the teacher would get out one of the Amelia Bedelia books, I would be like, 'Guys, shh!' You want to talk some irony? It's dynamite. I feel like that really informed my sensibility.
After asking the audience if anyone didn't know who the very literally minded Amelia Bedelia was, Notaro explained, "When her boss would leave for the day and leave a list of things for her to do and one of them was 'Draw the drapes,'" she said. "You guys, she set up an easel. And drew them. [If you haven't read them], go to your library or buy it on Amazon." Notaro herself already has a compendium of Amelia Bedelia on her shelf that she got as a gift. Amelia Bedelia, one of the greats.