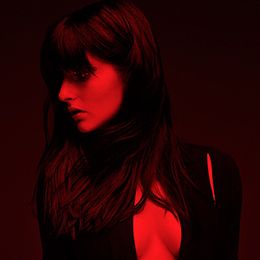 Banks + St. Lucia will co-headline Vulture Fest.
We told you there would be more exciting events coming to Vulture Fest, and we're keeping our word: Banks and St. Lucia will co-headline our concert at Webster Hall Saturday night. Here's a little introduction if you need one:
And no doubt, you've heard us humming Banks's "Begging for Thread":
Lisa Kudrow will also be sitting down with our TV critic Matt Zoller Seitz to talk about reviving The Comeback, and our film critic Bilge Ebiri will moderate a roundtable with some of today's leading screenwriters including David Goyer (Batman Begins, The Dark Knight), Michael Weber (500 Days of Summer, The Fault in our Stars), and Michael Showalter (Wet Hot American Summer), with more names to come.
We still have more events to announce! To see the full lineup, go to vulturefestival.com. All events are on sale now and are getting snapped up fast. Concert tickets will go on sale Wednesday, May 6, at noon. Follow us on Twitter at @VultureFestival and @Vulture for continual updates.