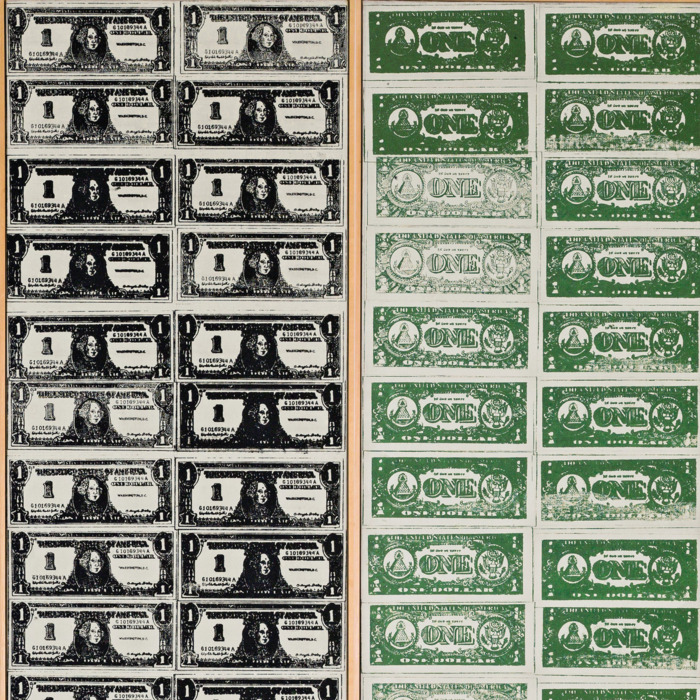 Photo: Courtesy of Sotheby's
Having a money-themed art auction is kind of like having a water-themed swim. But hey, "To the Bearer on Demand" — the unreservedly pro-capitalist auction that's going down at Sotheby's in London this July — will send to the block some pretty great works influenced by the love of cash. Or maybe a critique of it? No, no, just kidding! Sorry, that made our head hurt. Forget we mentioned it. Gotta focus. So: You got Warhols, Harings, a work by Beuys, and … more Warhols. Will it break records, like seemingly every auction did last week? Hey, you have to spend money to make money!
Click ahead to see some of the works you can buy.