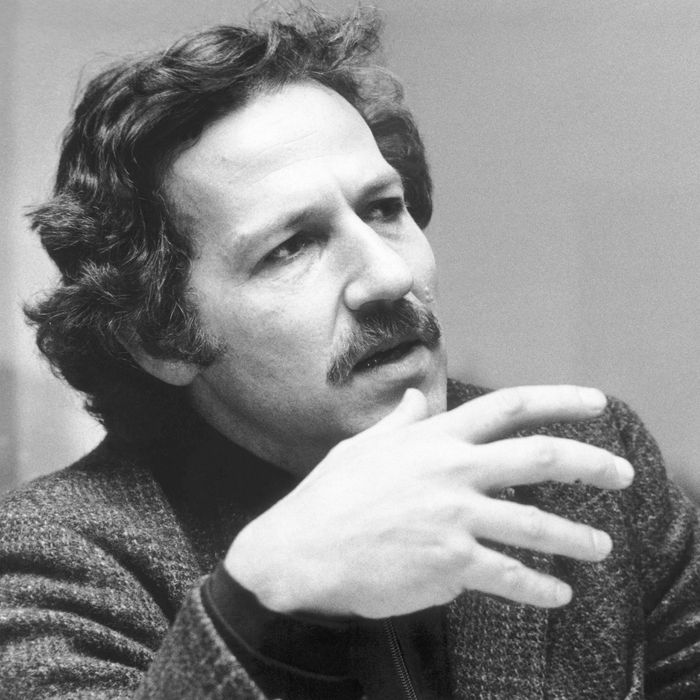 Werner Herzog.
Photo: Keystone-France/Getty
In 1974, director-madman Werner Herzog walked from Munich to Paris in a show of support for his friend, the cancer-stricken fellow filmmaker Lotte Eisner. During his epic trek, Herzog kept a blessedly typical (for him) mystical and philosophical diary, which was eventually published in 1978 as Of Walking in Ice. To commemorate his journey, University of Minnesota Press has published a new edition of the book — Herzog will also be speaking about the text on June 15 at Manhattan's NeueHouse — and we have the first chapter for you here. 
Saturday 23 November 1974
Right after five hundred meters or so I made my first stop, near the Pasinger Hospital, from where I wanted to turn west. With my compass I gauged the direction of Paris; now I know it. Achternbusch had jumped from the moving VW van without getting hurt, then right away he tried again and broke his leg; now he's lying in Ward 5.
The River Lech, I said to him, that will be the problem, with so few bridges crossing it. Would the villagers row me across in a skiff ? Herbert will tell my fortune, from cards as tiny as a thumbnail, in two rows of five, but he doesn't know how to read them because he can't find the paper with the inter- pretations. There is the Devil, with the Hangman in the second row, hanging upside down.
Sunshine, like a day in spring, that is the Surprise. How to get out of Munich? What is going on in people's minds? Mobile homes? Smashed-up cars bought wholesale? The car wash? Meditating on myself makes one thing evident: the rest of the world is in rhyme.