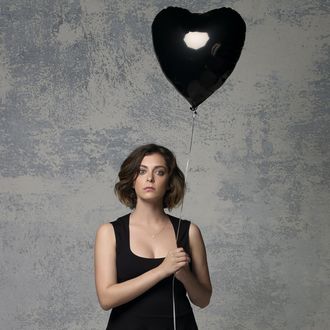 Crazy Ex-Girlfriend.
Photo: Mathieu Young/CW
The CW released its fall lineup Thursday morning, making only three new additions to its lineup: rom-com Crazy Ex-Girlfriend, Arrow spinoff DC's Legends of Tomorrow, and action-medical drama Containment (which will replace Hart of Dixie and The Messengers). The network is shifting The Vampire Diaries spinoff The Originals once again, this time to Thursday nights, with TVD as a lead-in (the move will bump Reign from its prime Thursday slot down to Fridays). The 100 and Beauty and the Beast will be back in 2016. As for its new shows, Crazy Ex-Girlfriend will be paired with its breakout hit, Jane the Virgin, on Monday nights, and Legends and Containment won't premiere until mid-season.
Below, the full schedule for this fall, with new shows in bold:
MONDAY
8 p.m. Crazy Ex-Girlfriend
9 p.m. Jane the Virgin
TUESDAY
8 p.m. The Flash
9 p.m. iZombie
WEDNESDAY
8 p.m. Arrow
9 p.m. Supernatural
THURSDAY
8 p.m. The Vampire Diaries
9 p.m. The Originals
FRIDAY
8 p.m. Reign
9 p.m. America's Next Top Model