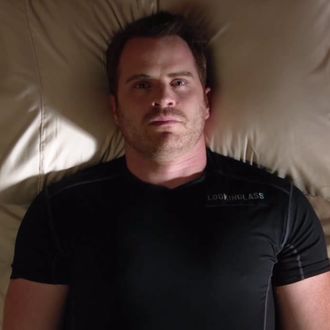 Rob Lowe, still beautiful.
Fox unveiled its non-Empire shows for the upcoming fall season at its upfront presentation today, including two comedies fronted by ageless leading men: John Stamos in Grandfathered and Rob Lowe in The Grinder. The others were dramas, including the Minority Report remake, Rosewood, and mid-season shows Lucifer, The Frankenstein Code, and Bordertown. The trailers for Scream Queens, The Guide to Surviving Life, and The X-Files reboot haven't been made available yet because they're clearly Fox's favorites:
Grandfathered, where Uncle Jesse becomes Grandfather Jesse.
The Grinder, starring that other ageless white man.
Minority Report, where they try to make pre-crime happen.
Rosewood, because everyone is beautiful in Miami.
Lucifer, #PeakAntihero.
The Frankenstein Code, because we all want to be reborn as hot, young, and superhuman.
Bordertown, possibly less offensive than Family Guy.