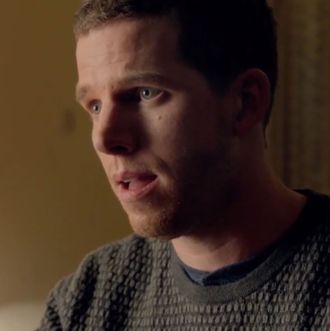 It's Upfronts Week, which means networks are unveiling teasers and trailers for their new 2015–16 TV shows. Here, an extremely preliminary set of immediate reactions to Fox's new series.
Grandfathered
John Stamos is a slick playboy, but — surprise! He is also a grandfather, which he did not know!
First impressions: Hasn't John Stamos been doing this for a while? He's good at it, I get it, but this all feels awfully familiar for a new show.
The Grinder
Rob Lowe and Fred Savage star as brothers; Lowe plays an actor who played a lawyer on TV, while Savage plays an actual lawyer.
First impressions: Is no one going to mention Grindr? How can that be? In any case, this teaser pushes Lowe pretty far into asshole territory, even though he's much funnier as a lovable weirdo. Let the sun shine in, The Grinder!
Bordertown
It's a Seth MacFarlane show set on the U.S.-Mexico border.
First impressions: Hooo, boy. Women are terrible, and Mexican people eat spicy food? Pass.
Minority Report
It's sorta like Minority Report.
First impressions: Concept-heavy action dramas live and die by how engaging their leads are and how much character humanity breaks through the elaborate world-building. Stark Sands and Meagan Good actually do pop even in this trailer, and the premise has enough juice to be interesting — not just because it's odd but because it's relevant to current society. I'm surprised to be this into this teaser.
Rosewood
He's a sexy pathologist. Let him solve crimes!
First impressions: So … it's a USA show from five years ago? Please, TV lords, give women more to do than nag our noble protagonists.
Lucifer
He's the devil, but he wants to live in L.A. and run a nightclub.
First impressions: Is he going to solve crimes? If he solves crimes, forget it. But if this is going to be a sunshine-drenched meditation on the nature of human evil and how we construct morality in a chaotic society, sure. Especially if it's a little zippy.
The Frankenstein Code
A disgraced old sheriff finds himself reincarnated as a powerful, hunky younger man. Now he seeks revenge! Like, uh, Frankenstein's monster.
First impressions: We'll all be better served by watching clips of Phil Hartman play Frankenstein's monster on Saturday Night Live. Leave it to network television to turn Mary Shelley's book into another damn cop show.
Fox hasn't released the trailers for Scream Queens or The Guide to Surviving Life. Scream Queens is everything you'd expect from a Ryan Murphy show, from the ridiculous costuming to the over-the-top sense of menace, and it looks campy and gory and meta. It's Ryan Murphy doing sorority horror — whatever you're imagining is exactly right. Guide looks completely forgettable.
Two networks down, two to go!