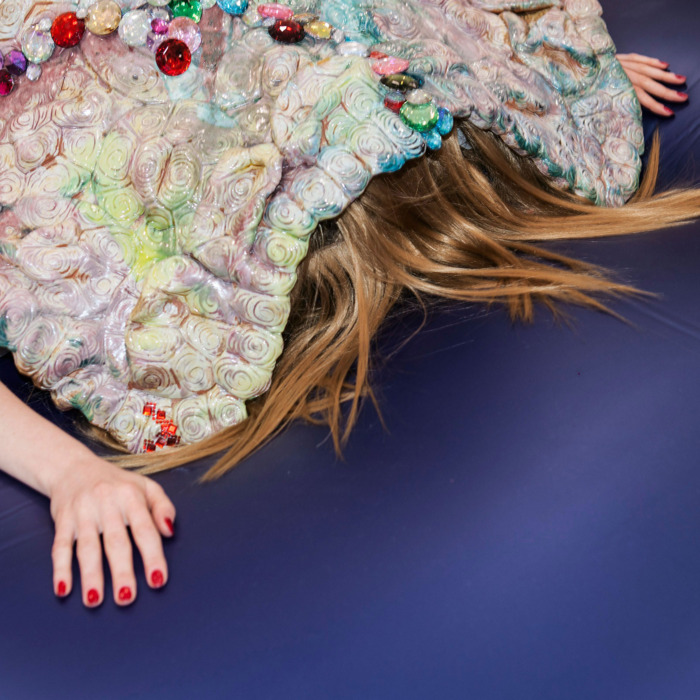 She shouldn't have worn the Jeremy Scott.
Photo: Jessica Craig-Martin
Frieze New York is a very serious art fair, where the top dealers in the world sell late-model masterworks by the greatest artists of our time, and where the VIP preview (on May 13) attracts the most discerning collectors, curators, and aesthetic thought leaders, where… oh my God, is that … you know she was in that movie — she's over there, in that dress? Isn't that the guy who had Koolhaas build a personal art museum in Manila? Did you pose for the Times "Styles" section reporter? How long is the line to get a Pia Camil art-cloak? And look at all the trim men in powder-blue suits and crisp white shirts! And, oh, God, is that Leo DiCaprio? Leeeeeeeo!
Okay, so, while there's a lot of buying and selling and advising going on, sometimes the first day of Frieze can be a veritable collector-class catwalk. So we sent our roving correspondent Jessica Craig-Martin to Randalls Island to capture the scene. Captions are hers.