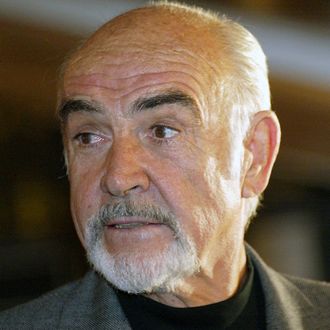 Sean Connery, from a 2003 premiere of the movie.
Photo: TOM MAELSA/Getty Images
Variety reports that 20th Century Fox has plans to reboot 2003's League of Extraordinary Gentlemen. John Davis is set to produce, and Ira Napoliello and Matt Reilly are helping facilitate the project. Like the flick with Sean Connery, this one will be based on Alan Moore, Kevin O'Neill, and Bill Oakley's comic-book series, which essentially had literary characters turn into steampunk Avengers and kick ass together in Victorian England. The 2003 movie was Connery's last live-action commitment before he retired, so he probably won't be coming back for this one as Allan Quatermain. But that doesn't mean we can't dream.