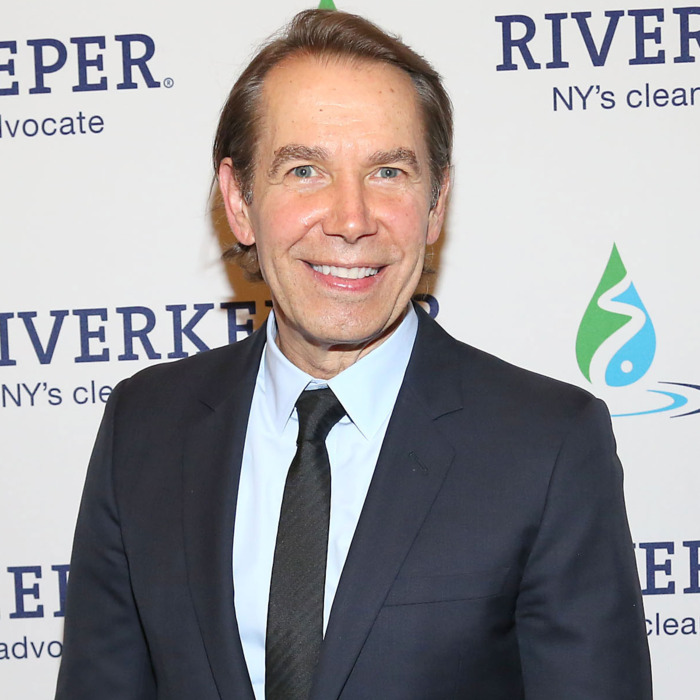 Jeff Koons.
Photo: Sylvain Gaboury/Patrick McMullan
As it turns out, Jeff Koons — he of the shiny oversize toys favored by billionaires the world over — is an environmentalist. On May 20, he was granted an award for this by Riverkeeper. Robert Kennedy Jr. approached Koons approximately four years ago about his organization.
Which is lovely, but what we wanted to talk about was real estate.
Where is he going to move his enormous studio since he'll soon get evicted from his current toy factory on far West 29th Street? An apartment tower is going up there, naturally. Ridgewood? Bushwick? That farm he owns out in Pennsylvania?
Koons said that he's adamantly "committed" to staying in Manhattan. Where? He wouldn't say. "But it's close. It's less time to get to work," he said. (Koons lives on the Upper East Side in side-by-side townhouses on 67th Street.)
The big move aside, Koons news includes a mirror-polished "Coloring Book" sculpture going to auction in Cannes benefiting AIDS research, and his Whitney retrospective moving on to the Guggenheim Bilbao in June. (He said he texted its curator, Scott Rothkopf, "right away" when he heard about his promotion, adding: "He's a great curator and a great friend.")
Eco-Koons will be participating in the Water Tank Project, a citywide effort started summer 2014 to transform rooftop water tanks into works of art and call attention to the global water crisis. His will be unveiled at 20 Jay Street in Brooklyn in the coming months.