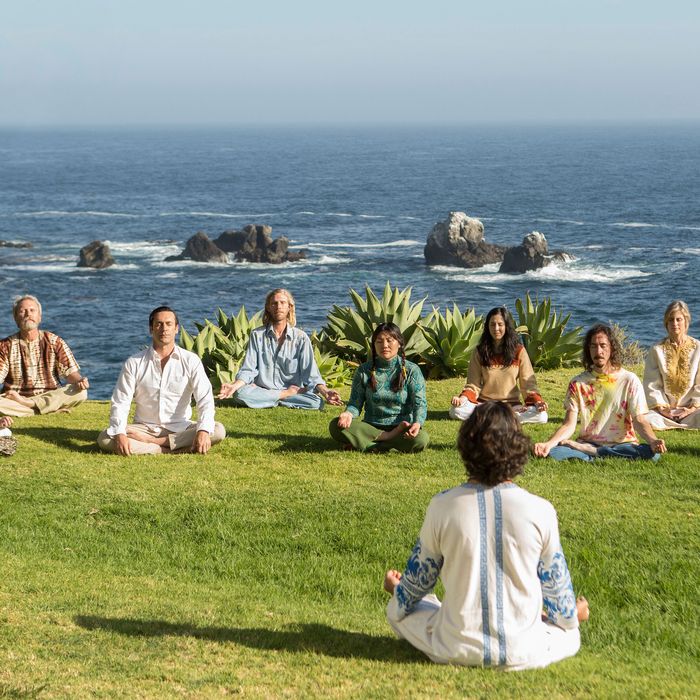 Oh look it's Matthew Weiner's assistant, Heather Jeng Bladt!
Photo: Justina Mintz/AMC
For many of Mad Men's writers, directors, producers, and designers, the most satisfying moments of the "Person to Person" season finale had nothing to do with the fates of Don, Peggy, Joan, or Roger. The staff had their own close-ups to watch for. As a salute to his iconic show's behind-the-scenes talent, Matthew Weiner secretly sprinkled cameos of many of them throughout the finale and other episodes this season. Here's Vulture's exclusive look at some of the staffers hiding in plain sight.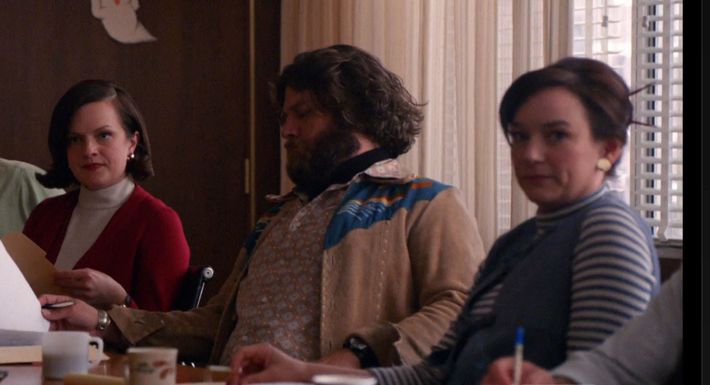 Peggy and Stan weren't the only creatives attending the McCann accounts meeting. That's co-executive producer and writer Semi Chellas (who co-wrote "Lost Horizon" with Matt Weiner) to the left of Stan (above), and first assistant director Adam Ben Frank to the left of Chellas (below).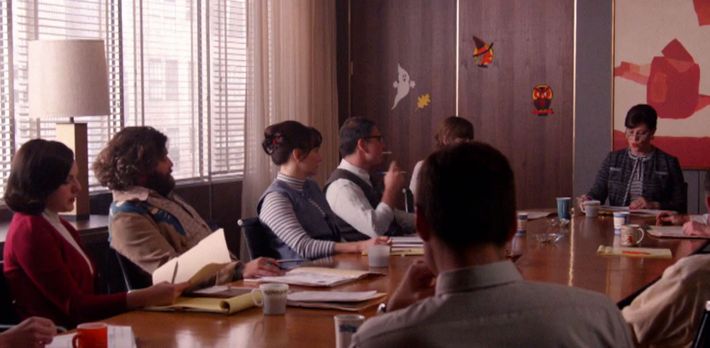 Supervising producer and writer Erin Levy (right) hugs it out with another retreat attendee. Levy began as a writing assistant and went on to win an Emmy for an episode she co-wrote with Weiner ("Shut the Door. Have a Seat."). You can also catch her in the final cliffside salutation.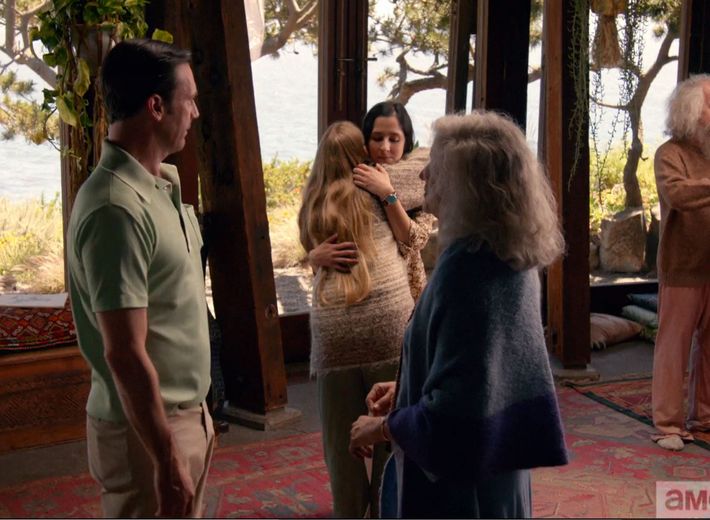 Heather Jeng Bladt (center), Weiner's assistant, attends group meditation, alongside Levy (right). Bladt co-wrote the season seven episode "Field Trip" with Weiner.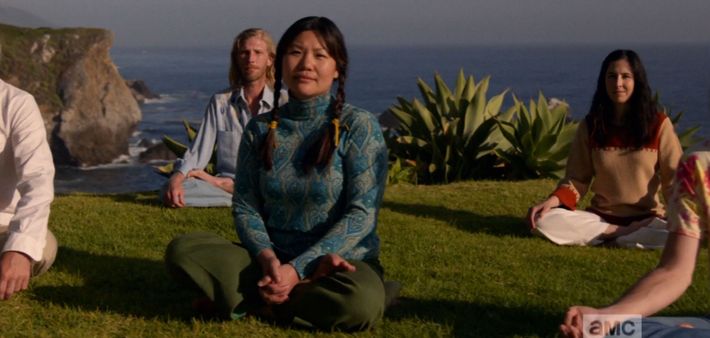 Guess who's about to overhear Stan's declaration of love to Peggy? That would be production designer Dan Bishop.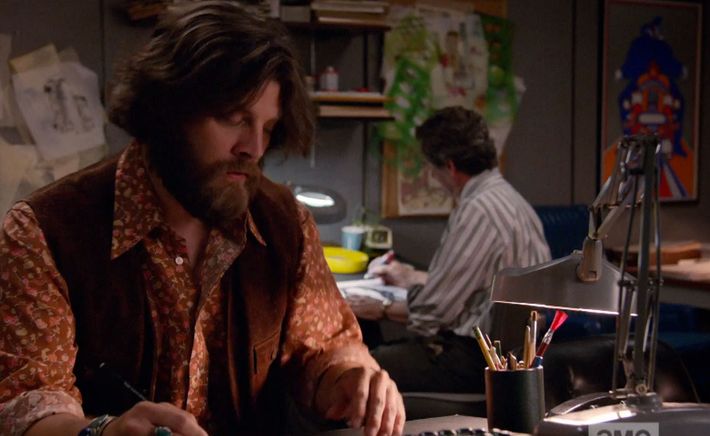 Allison Mann, head of research (left), and executive producer Janet Leahy (right) flank leisure-suited Daniel (Brett Gelman) and listen to the group's sad sack Leonard (Evan Arnold). Mann is also later seen meditating.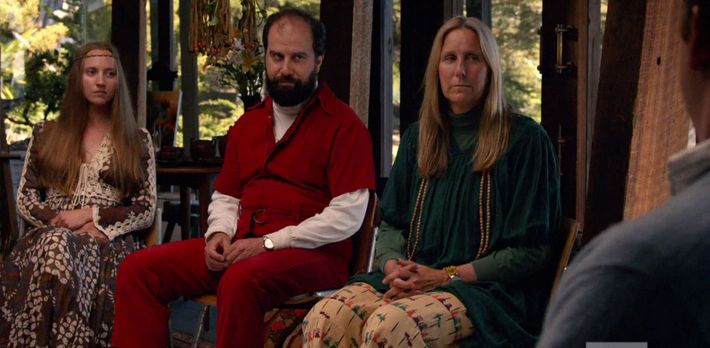 Property master Ellen Freund (left) and executive story editor Jonathan Igla (center) look on as Don comforts Leonard.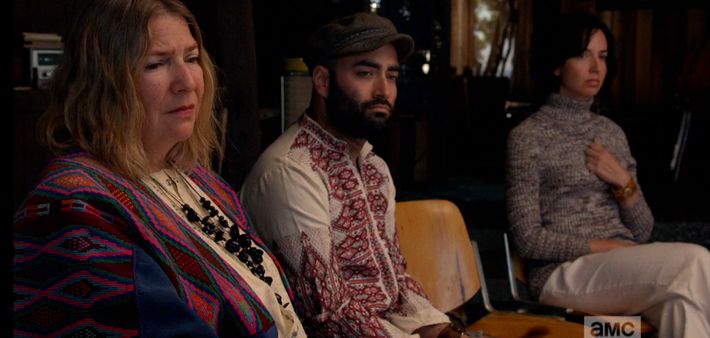 Weiner's son Marten, who played Glen Bishop, isn't the only family member on the show. Weiner's wife, Linda Brettler, takes on secretarial duties for Pete in "The Milk and Honey Route," as Duck Phillips maneuvers him into the Learjet job.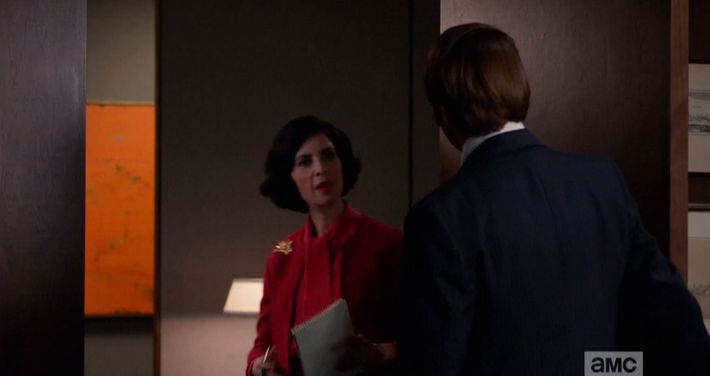 Also appearing in this episode is co-producer Marcy Patterson, popping out of the Legion Hall confection replete with flag costume.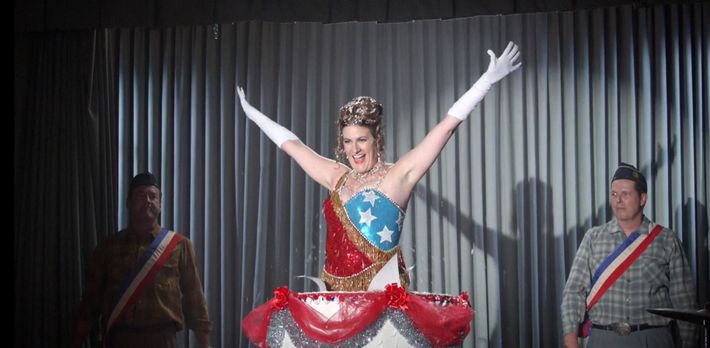 "You said you didn't want actors," Stan reminds Peggy in "Time and Life." The show's longtime casting director Laura Schiff looks on as Peggy tries to get kids to play with toys.