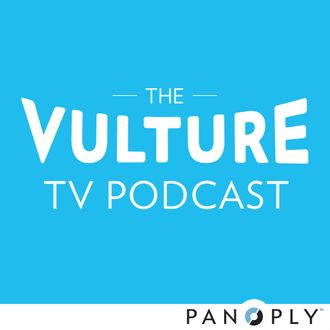 Spoilers ahead for the series finale of Mad Men.
A special Mad Men edition of "The Vulture TV Podcast" is here! TV critic Matt Zoller Seitz, TV columnist Margaret Lyons, and TV editor Gazelle Emami discuss every big moment from the final episode of the iconic series — the shove, the kiss, and the hug, and why that Coca-Cola ending was perfection.
Further reading: Matt Zoller Seitz's Mad Men recap; Margaret Lyons on the finale; the end of Mad Men, in its characters' own words.
Tune in to "The Vulture TV Podcast," produced by the Slate Group's Panoply, every Monday, on iTunes or SoundCloud. And please send us your burning TV questions! Tweet us @Vulture or email tvquestions@vulture.com.