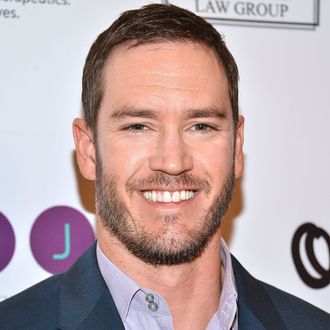 Bash is back in business, baby!
Photo: Araya Diaz/Getty Images
If the departure of How I Met Your Mother left you with a yearning for shows that are half single-cam, half multi-cam, NBC just picked up the show for you: People Are Talking, which is not a Harry Nilsson biopic, but instead a half-hour sitcom that follows two "wildly outspoken" couples who have long conversations about "sex and race, [and] the fact that the trusted new babysitter might just be a porn star." Those couples will be made up of Frankin & Bash's Mark-Paul Gosselaar, Being Human's Meaghan Rath, Whitney's Tone Bell, and Grey's Anatomy's Bresha Webb; HIMYM vet Pam Fryman is directing the pilot. Will there be flashbacks?