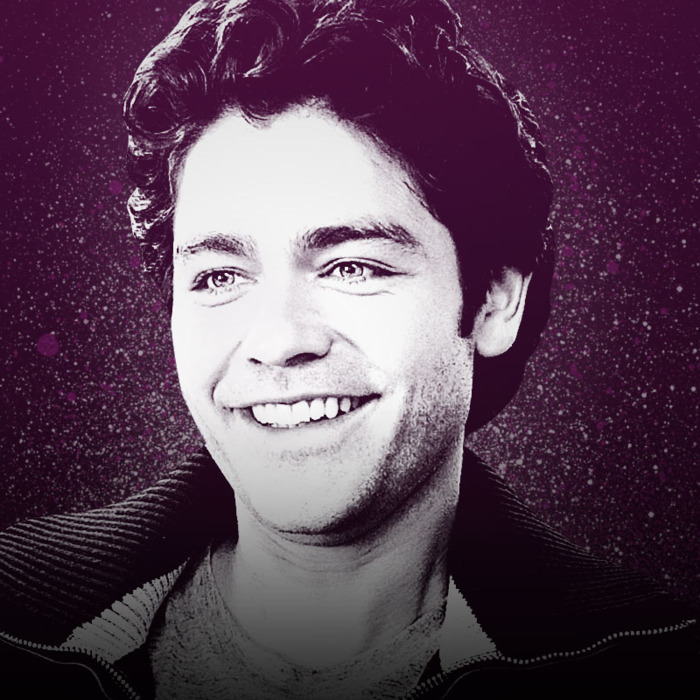 The man, the myth, the legend.
Photo: Kelly Chiello and Photo by Warner Brothers
After eight seasons of getting and not getting various fictional movies, this week, Vincent Chase gets an actual movie, as the Entourage film makes its long-awaited way into America's multiplexes. Sing it with us: Oh yeah! In honor of the occasion, let's look back on some of the roles Vinny Chase has vied for throughout his improbably long and successful Hollywood career. We'll tell you a fake film title, and you just have to answer one question: Did Vince get the movie or not?
!+[quiz]({ "type": "multiple choice", "subtype": "mc-img", "gid": "2sj09f", "header": { "title": "Did Entourage's Vincent Chase Get This Movie?" }, "slides": [ { "img": "http://pixel.nymag.com/imgs/daily/vulture/2015/05/29/entourage-quiz/entourage-quiz-queens.jpg", "answer": "Yes", "options": [ { "title": "Yes" }, { "title": "No" } ] }, { "img": "http://pixel.nymag.com/imgs/daily/vulture/2015/05/29/entourage-quiz/entourage-quiz-aquaman.jpg", "answer": "Yes", "options": [ { "title": "Yes" }, { "title": "No" } ] }, { "img": "http://pixel.nymag.com/imgs/daily/vulture/2015/05/29/entourage-quiz/entourage-quiz-matterhorn.jpg", "answer": "No", "options": [ { "title": "Yes" }, { "title": "No" } ] }, { "img": "http://pixel.nymag.com/imgs/daily/vulture/2015/05/29/entourage-quiz/entourage-quiz-iwannabesedated.jpg", "answer": "No", "options": [ { "title": "Yes" }, { "title": "No" } ] }, { "img": "http://pixel.nymag.com/imgs/daily/vulture/2015/05/29/entourage-quiz/entourage-quiz-headon.jpg", "answer": "Yes", "options": [ { "title": "Yes" }, { "title": "No" } ] }, { "img": "http://pixel.nymag.com/imgs/daily/vulture/2015/05/29/entourage-quiz/entourage-quiz-silo.jpg", "answer": "No", "options": [ { "title": "Yes" }, { "title": "No" } ] }, { "img": "http://pixel.nymag.com/imgs/daily/vulture/2015/05/29/entourage-quiz/entourage-quiz-lostintheclouds.jpg", "answer": "No", "options": [ { "title": "Yes" }, { "title": "No" } ] }, { "img": "http://pixel.nymag.com/imgs/daily/vulture/2015/05/29/entourage-quiz/entourage-quiz-smokejumpers.jpg", "answer": "No", "options": [ { "title": "Yes" }, { "title": "No" } ] }, { "img": "http://pixel.nymag.com/imgs/daily/vulture/2015/05/29/entourage-quiz/entourage-quiz-gatsby.jpg", "answer": "Yes", "options": [ { "title": "Yes" }, { "title": "No" } ] }, { "img": "http://pixel.nymag.com/imgs/daily/vulture/2015/05/29/entourage-quiz/entourage-quiz-medellin.jpg", "answer": "Yes", "options": [ { "title": "Yes" }, { "title": "No" } ] }, { "img": "http://pixel.nymag.com/imgs/daily/vulture/2015/05/29/entourage-quiz/entourage-quiz-glimpsesofthemoon.jpg", "answer": "No", "options": [ { "title": "Yes" }, { "title": "No" } ] }, { "img": "http://pixel.nymag.com/imgs/daily/vulture/2015/05/29/entourage-quiz/entourage-quiz-walk.jpg", "answer": "Yes", "options": [ { "title": "Yes" }, { "title": "No" } ] } ], "promos": [ { "title": "Dead or Alive? Quiz: Game of Thrones Edition", "link": "http://www.vulture.com/2014/09/game-of-thrones-dead-or-alive-question.html", "img": "http://pixel.nymag.com/imgs/daily/vulture/2014/09/15/15-game-of-thrones-quiz-dead-or-alive.w600.h600.jpg" }, { "title": "Is This Walking Dead Character Dead or Alive?", "link": "http://www.vulture.com/2014/10/walking-dead-quiz-dead-or-alive.html", "img": "http://pixel.nymag.com/imgs/daily/vulture/2014/10/10/10-walking-dead-alive.w600.h600.jpg" } ] })