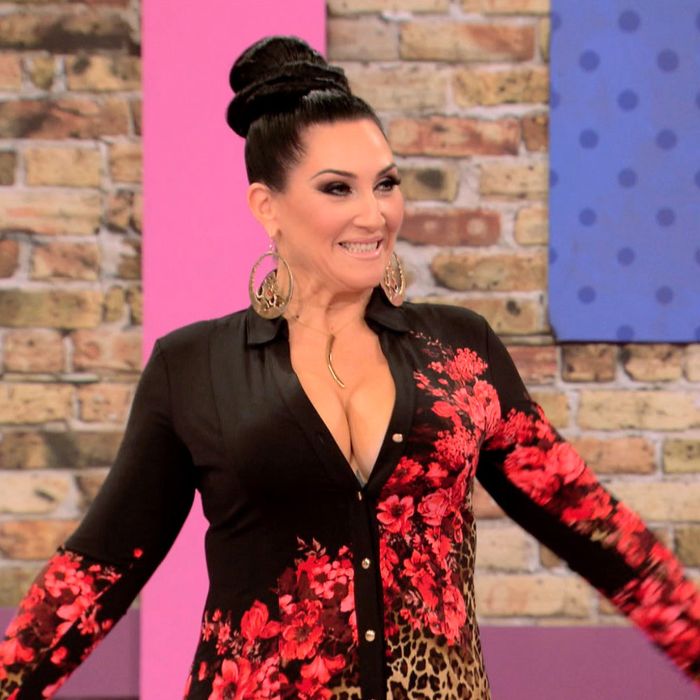 Serving as the final real episode before the season-seven finale in two weeks (next week will be a clip show), RuPaul's Drag Race served up a very mediocre "final" installment. Yes, it was complete with all the petty sniping, wig slippage, and very best drag you could possibly ask for. That said, this was a decidedly uneven hour of TV that takes plenty of the concerns raised by last week's Katya elimination and runs with them.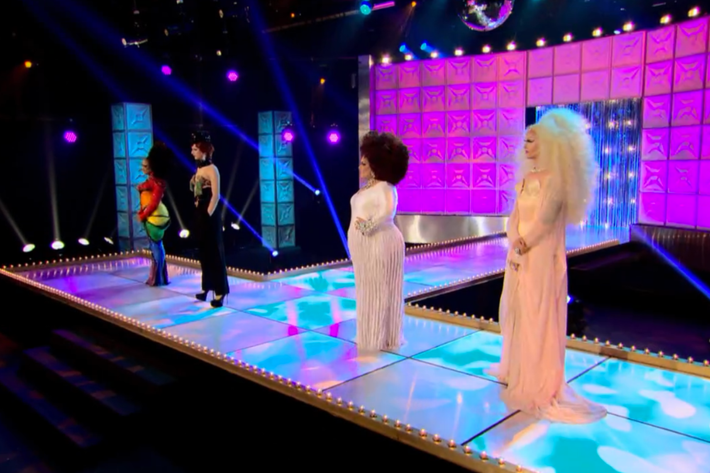 Fake Finale
The most influential element, as far as throwing off the entire balance of the episode goes, definitely comes from an issue the show has been dealing with for several seasons: that of the fake finale. For the first three seasons, the final competitive episode featured the top three queens competing to take home the title of America's Next Drag Superstar, which was awarded at episode's end and aired one week after a season overview clip-show episode and one week before a reunion episode.
However, in season four, the process changed slightly, with the episodes proceeding as usual but the announcement of the winner being made only at the end of the reunion episode. Where things started to get really messy, though, is with the changes that came after that. In season five, the final episode of competition was moved up one episode, meaning it now aired before the clip-show episode, making it a full two weeks between the viewing audience seeing the queens compete and when a winner is finally crowned. This rearrangement completely saps the competition of any momentum it might have had going into its true finale, and with "And the Rest Is a Drag" proceeding along the new schedule, which has four contestants competing for the final three spots, it wasn't until I sat down and started writing this review that I even remembered that this would be the final episode of competition. To the point that I thought, Boy, it's weird that they're having them break out their Best Drag looks so early.
Because, honestly, it's just strange to get down to a final-three competition and not even have them face off against each other. It makes the last leg of the horse race seem predetermined, giving it wholly over to the feeling of a basic popularity contest. Without even giving the process the façade of competition or incentive to tune in, it repeatedly ends seasons on a strangely out-of-tune note.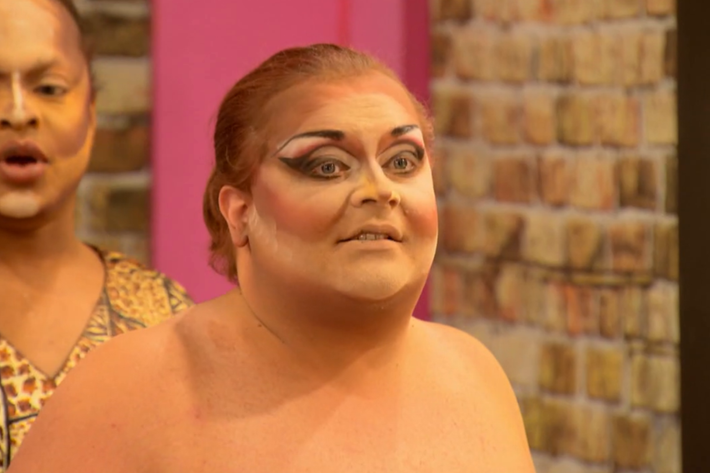 Unseen Untucked
Some of the strongest chatter that's persistently coming up on Twitter centers around how different some of the contestants seem on Untucked: RuPaul's Drag Race as compared to how they present on the show proper. For the uninitiated, Untucked is a companion show to Drag Race that shows more candid behind-the-scenes footage of the queens during the competition and is often as entertaining, if not more so, than the show itself. This season, instead of airing immediately after Drag Race, as it had in previous seasons, Untucked was offloaded to YouTube, going up the next day. Since Untucked now more than ever was a completely separate entity from Drag Race, I haven't been viewing it, afraid that it would influence my opinion of both the contestants and the show in ways that wouldn't be fair, particularly to others who weren't watching Untucked. But at this point in the season, I'm starting to wonder. I've heard from several Untucked-watching fans that seeing the way Ginger behaved behind the scenes meant they couldn't root for her, something that, prior to this episode, came as quite a surprise to hear. But seeing just how vindictive and dismissive her shade was in "And the Rest Is a Drag," the rumblings I'd heard all season made a lot more sense.
But all the same, it leaves the audience in a curious place. If the material in Untucked is necessary for the most logical narrative read of a season of Drag Race, then why is it being shunted off like an unread appendix?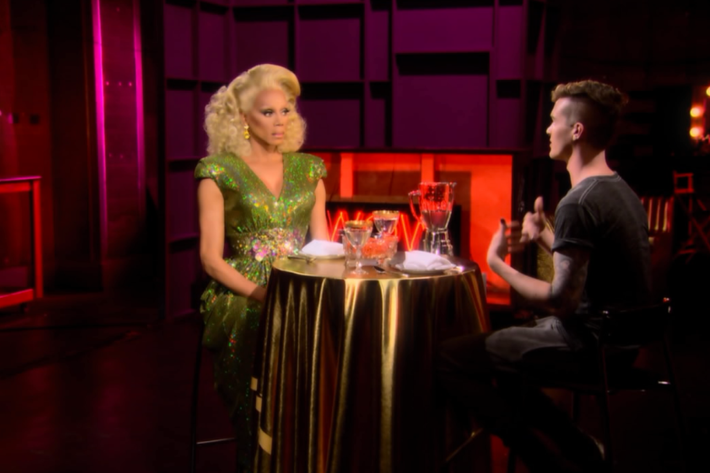 RuPaul's House of Blues
As is standard in the final competition, RuPaul has one-on-one meetings with each of the queens, in which she takes advantage of the opportunity to dig into each of the contestant's histories, plucking out all the most painful memories and dissecting them like so many Tic Tacs. The intent of the dish sessions seems clear: to further awareness of how prevalent stories of disadvantage and mistreatment are in LGBT youth. But because of the naturally campy environment of the show, these moments can occasionally tip over into something weirdly exploitative, like the drag version of this Jerry Maguire scene.
Despite the good intentions, the one-on-one interviews often seem like a last-ditch effort to force the audience into investing in the remaining contestants, something that appears particularly frantic whenever a fan favorite is eliminated so close to the end, as Katya was last week. Perhaps the show wouldn't have to work so hard to keep the fans' attention if it didn't take a full two weeks to crown a winner.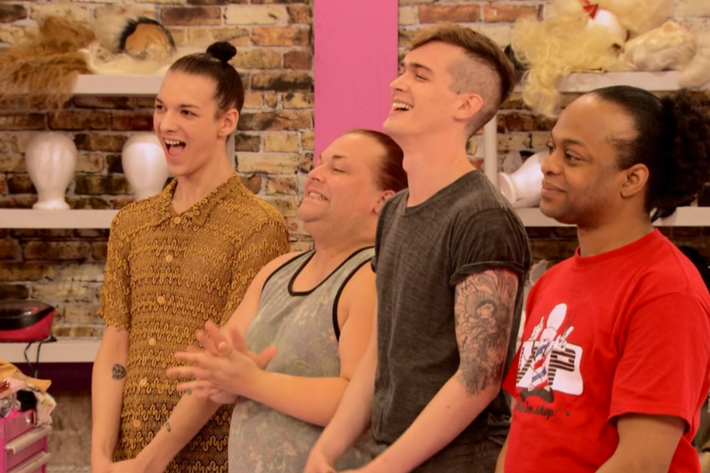 Out With the Olds, in With the New(s)
Though the rift had been apparent earlier in the season, this episode really digs into the complete lack of respect the older queens have for the younger generation. But more than that, as Ginger and Kennedy continued to heap criticism on Violet for being selfish and immature, they revealed themselves to be deeply insecure about their own prowess as queens. If there's one way to doom your own chances on Drag Race, it's to marry yourself to unchanging drag. You need to be able to show your ability to adapt if you want to survive, and even though they aren't my favorite queens, Violet and Pearl have done that time and again. With Kennedy's elimination and Ginger's bitterness, they make it seem increasingly impossible to teach old queens new tricks.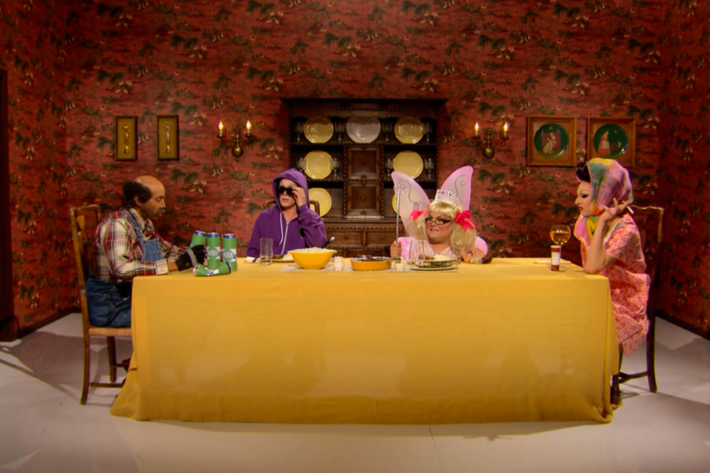 Video Killed the Drag Superstar
It was honestly shocking, considering how many challenges this season have centered around acting and dancing, to see how weak the four contestants still were at one or the other. Kennedy could dance with aplomb, but completely bombed her line readings. Ginger's characterizations were top notch, but her dance moves left a lot to be desired. Pearl's characters come alive in a surprising way, but her dance technique is akin to a reanimated corpse performing the Monster Mash. By sheer process of elimination, Violet dominates the challenge just by being competent at both elements. Contestants advancing to the final three merely by not being as wholly uninspired as another queen completely takes the wind out of the show's sails, leaving it adrift heading into a recap episode, of all things.
Advancing: Ginger Ming, Violet Chachki, and Pearl
Eliminated: Kennedy Davenport
Line of the Night Honorable Mentions:
"I was born in '92!" "That's no excuse." Choreographer Candis Cayne is not having Violet's youthful ignorance.
"I need a smoke and a nap." Ginger speaks the truth; she really did. She was very cranky.
"Ugh, these queens. Come on. Don't they know a bobby pin when they see it?" Candis Cayne seriously does not have time for your crap. Keep your wig and glue your earrings on, goddammit.
"New from the Dee Snyder intimates collection." Carson Kressley fits Pearl's look to a T.

Winner:
"Pearl is doing really well pilled out. [Knowing look. Beat. KNOWING LOOK.]" Violet seems to think that Pearl has some life experience she's calling on for her drug-addled mother character.