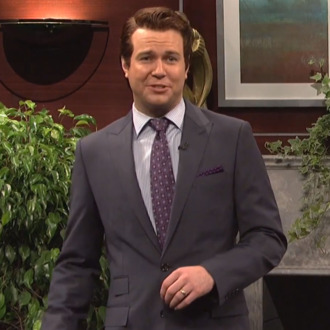 Saturday night, Saturday Night Live aired a sketch in which characters playing a Pictionary-like game were tasked with drawing the prophet Muhammed. By Sunday morning, the edgy-ish sketch was being universally praised. But now SNL is being accused of plagiarizing it from the satirical Canadian show This Hour Has 22 Minutes, with two of its writers calling SNL out:
We have reached out to SNL and it currently does not have a comment. You can watch the sketches below. They are undoubtedly very similar.
That, however, does not mean the sketch was plagiarized. SNL writers famously work on an incredible time crunch — the sort of crunch that doesn't really afford one time to search around the internet for sketches about Muhammed. Okay, it could be argued that since the 22 Minutes sketch aired months ago, an SNL writer could've seen the video, remembered it, and decided to store it up until there was another topical peg. But in that scenario, why would anyone do that? The original sketch's writers and then the internet would obviously notice, and everyone would find out.
This comes a few months after SNL was accused of plagiarizing a Groundlings sketch about Tina Turner impersonators. At the time, a source close to SNL called the sketches "parallel thinking," meaning similar inspiration leads to similar jokes. Even more so than the Tina Turner sketch, the connection between inspiring events and the sketch seem very obvious here: People got shot drawing Muhammed — what's a comedic situation in which people would be forced to draw Muhammed? Sometimes a topical premise can only reach so many logical conclusions. For example, did you notice how many people made Sex and the City jokes about the royal baby last week?