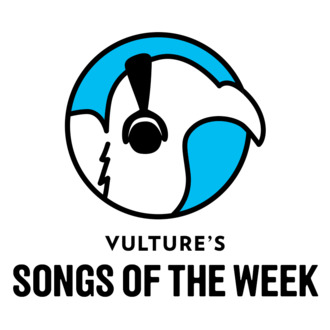 Every week, members of the Vulture staff highlight the best new music of 2015. We do not discriminate; as long as the song is worthy of your ears and attention, you will find it here. Read our picks below, share yours in the comments, and subscribe to the Vulture 2015 Playlist for a comprehensive guide to the year's best new tunes.
A$AP Rocky featuring UGK and Juicy J, "Wavybone"
Long.Live.Pimp.C. —Dee Lockett (@Dee_Lockett)

Destroyer, "Dream Lover"
"Dream Lover" doesn't explicitly sound like Bruce Springsteen, say, like the Killers did, but it sure has the rollicking big-tent vibe of Bruce Springsteen. It's gotta be the horns. What's particularly fun is how it doesn't really build: It starts at a nine and ends at a ten. And it's all majorly contrasted by Destroyer's understated vocals and wry lyrics. —Jesse David Fox (@JesseDavidFox)
Disclosure featuring Gregory Porter, "Hold On"
It wouldn't be summer without a stream of new music from Disclosure. —Lauretta Charlton (@LaurettaLand)

Diplo, CL, RiFF RAFF, OG Maco, "Doctor Pepper"
Funny that this is my last Songs of the Week and I chose a track featuring RiFF RAFF, but a good beat allows you to forgive a lot, and the Mad Men finale has me feeling sympathetic to catchy songs about beverages. Looking at the random other people involved in making this track, from Korean superstar CL to Mike Dean, this song kind of embraces Dr. Pepper's tagline: "Always one of a kind." —Marcus Jones (@MarcusJonesNY)
Hudson Mohawke, "Scud Books"
Only HudMo would wait two years to drop the CDQ version of his latest banger. This is the song we've all been playing on loop from a distorted radio rip for ages, and now that's it out in the world in all its (mostly) high-quality glory, I'm not sure my speakers can handle it. (I wouldn't recommend putting your laptop on max volume.) "Scud Books," off HudMo's upcoming solo album, is an exhilarating nearly four-minute cacophony of sounds that wouldn't work with anyone but the TNGHT alum at the helm. If you're an adrenaline junkie like me, this will be your jam. —DL

Jamie xx featuring Popcaan and Young Thug, "I Know There's Gonna Be (Good Times)"
Earlier this month, a Popcaan-less version of this track leaked online. But his presence makes all the difference: Fused together, this dream team has created my personal Song of Summer. It sizzles with the same kind of dancehall vibes as Gyptian's "Hold You" (another Song of Summer fave) that beat architect Jamie xx apparently spliced together using individual recordings from Popcaan and Thugger. But what makes the song, of course, is that Persuasions sample — which Jamie did, indeed, get cleared. And thank goodness he did, because a song this brilliant doesn't need any kind of legal drama to spoil it. When this song drops at your next cookout, act accordingly.  —DL
MXMS, "RX"
Well, this doesn't not sound like Lana Del Rey. More specifically, it kind of sounds like "Wildest Dreams," the Taylor Swift song that sounded like LDR. There really isn't much to temper that comparison: If Tay made an entire album in that persona, this would fit very nicely. That is a very high compliment. —JDF
No Joy, "Hollywood Teeth"
Back in 2013, when I heard No Joy's "E," I remember the distinct feeling of floating in space. I was not on drugs, and I didn't need to be. It was the kind of psychedelic rock and roll that wasn't trying to be anything other than what it was: loud, layered, piercing, and yet somehow gentle. It's probably Jasamine White-Gluz's diaphanous voice. The Canadian outfit is back with the new single "Hollywood Teeth," a tightly packed, straight-forward shoegaze number about a breakup that won't make you feel like you're floating in space or high on molly, but it should get you excited about the band's upcoming record, More Faithful, out June 9 on Mexican Summer. —LC
Richard Thompson, "All Buttoned Up"
For his new record, Still, Richard Thompson has teamed up with Wilco's Jeff Tweedy, which is a collaboration that cannot go wrong. The first single is about a sexy minx who likes things her way or the hard way, and showcases the acerbic wit and subtle guitar work that have made the prolific Fairport Convention alum one of the greatest songwriters of our time. —LC

Unknown Mortal Orchestra, "Ur Life One Night"
Funk's relationship with psychedelic, which was so apparent in Stevie Wonder's mid-'70s records, has been lost to time. UMO reunites the two on their new album, Multi-Love, and particularly succeeds on "Ur Life One Night." It sounds as if early Prince were song by an alien robot. —JDF
Do you like good music? Of course you do! Subscribe to Vulture's 2015 Playlist to hear the new music we're listening to every week.