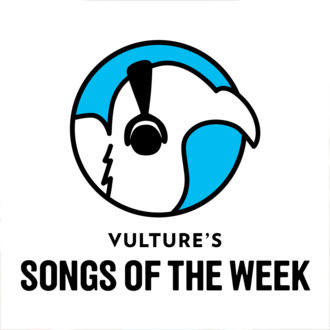 Every week, members of the Vulture staff highlight the best new music of 2015. We do not discriminate; as long as the song is worthy of your ears and attention, you will find it here. Read our picks below, share yours in the comments, and subscribe to the Vulture 2015 Playlist for a comprehensive guide to the year's best new tunes.
Florence + the Machine, "Delilah"
A few years ago, my sister and I took a trip to Dartmoor. We hiked our way across the windy moor, through brambles, past the skulls of dead sheep; our arrival at the top was greeted by an ominous rumbling in the distance, which was either thunder or the guns of the British Army's firing range, and I was left speechless by the desolate beauty that surrounded me. This new Florence song sounds exactly like that. —Nate Jones (@kn8)
Briana Marela, "Surrender"
Look, I don't want to be a sucker, but I'm a sucker. I want to be able to hear a beautiful, twinkly, glitchy, lush post-Björk song and not swoon, but I swoon. Briana Marela, who actually went to Iceland to record this song and the rest of her upcoming debut with Sigur Rós's producer, does it better than most. Or at least I think she does — I might be too far into the forest to tell. Speaking of forests, the song sounds like what I imagine a fairy forest would sound like in a Michel Gondry movie. —Jesse David Fox (@JesseDavidFox)
Rihanna, "Bitch Better Have My Money" (Diplo and Grandtheft Remix)
If you find the original beat of Rihanna's "Bitch Better Have My Money" to be a little too sleepy (I do not, but live your life), you may now rejoice, because Diplo and Grandtheft have turned the most DGAF-tastic Song of Summer contender into an indisputable banger. Those bombastic horn samples are straight out of the Hudson Mohawke playbook, giving RiRi's braggadocio the gilded backdrop it deserves. BRAP BRAP BRAP, indeed. —Lindsay Zoladz (@LindsayZoladz)
Run the Jewels feat. Cuz, "Bust No Moves"
Of course the group that had the Best Rap Album of 2014 always has a place on this list. They aren't really flexin' here, or busting no moves, I should say, just rapping really well over a track with an exceptional beat and a great hook.  —Marcus Jones (@MarcusJonesNY)
Shamir, "Make a Scene"
I love Shamir's debut record so much that it is hard to pick a favorite, even from the ones we haven't covered already. I'll go with this one because it highlights some of the best parts of the album, like all the cowbell and the general message of letting your freak flag fly. —MJ
Sun Kil Moon, "Garden of Lavender"
This song feels both small and vast, intensely personal and cinematic. Despite being over ten minutes in runtime, the song's effortless tonal and narrative shifts keep the listener gripped. It's a really freaking impressive song. —JDF
Tanlines, "Darling Dreamer"
To be honest, I never really got Rihanna until I first heard "Stay." Similarly, I never really got Tanlines until I heard "Darling Dreamer," the song that closes out their new album, Highlights, which came out today. I mention this because "Darling Dreamer" sounds a whole lot like "Stay." It typifies why last songs are often my favorite songs on an album: It's the place for big, unironic ballads. —JDF
Trey Songz and JR, "Nasty"
Although Trey Songz released part two of his Intermission mixtape, and it's great, the songs are more laid back. I prefer Trey Songz turnt up in full Mr. Steal Your Girl mode, and this take on the freestyle that launched a thousand Vine vids, T-Wayne's "Nasty Freestyle," is Trey at peak brash in a delightful way. JR isn't half bad either. —MJ
Tom Waits, "Take One Last Look"
"Take one last look at the place that you are leaving," Waits sang Friday night to David Letterman. With less than a week left before retirement, even the famously unsentimental Letterman couldn't ignore the power of that refrain. It felt like he was singing sweet baby Letterman to sleep. —JDF
Zedd feat. Logic and X Ambassadors, "Transmission"
It's been a very good weekend for X Ambassadors — the song they wrote for Rihanna, "American Oxygen," was performed on the SNL finale, and their song "Jungle" was prominently featured in Pitch Perfect 2 (it's also been in about one trailer per month for the past year). This collaboration with Zedd and rapper Logic feels like the epic song that the "Bad Blood" video deserved.  —MJ
Do you like good music? Of course you do! Subscribe to Vulture's 2015 Playlist to hear the new music we're listening to every week.