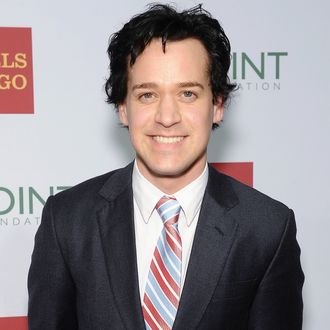 Bambi's still kicking.
Photo: D Dipasupil/Getty Images
Even if you stopped watching Grey's Anatomy after, like, season five, you'll no doubt remember T.R. Knight's George O'Malley, who bumbled his way to every lady doctor's bed. While he had a stint on The Good Wife, Knight, like many of his fallen colleagues, hasn't quite snapped the post-Shondaland curse. In a hopeful reversal, Knight will join James Franco in Hulu's "event series" 11/22/63, based on Stephen King's novel of the same title. He'll play Johnny Clayton, a "charismatic but controlling" salesman who can't break up with his estranged wife Sadie Dunill (Sarah Gadon), who's in love with Jake Epping (James Franco). Granted, it's only a nine-episode gig, but if it's a hit, Knight can buy a round for Katherine Heigl, Patrick Dempsey, et al.