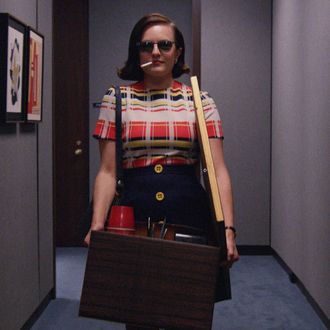 Live-blogging like a boss.
Photo: Courtesy of AMC
Light up a Lucky Strike, tuck into your Burger Chef, and give the kitchen floor a fresh dollop of Glo-Coat — it's time for the Mad Men finale! Given how much we've covered the show over the years, we couldn't help but live-blog the whole thing. I'm your host, Nate Jones, and I'll be here from the first cigarette to the moment Don Draper finally goes tumbling out that window. And feel free to chime in in the comments below. After all, if you don't like what we're saying, change the conversation.