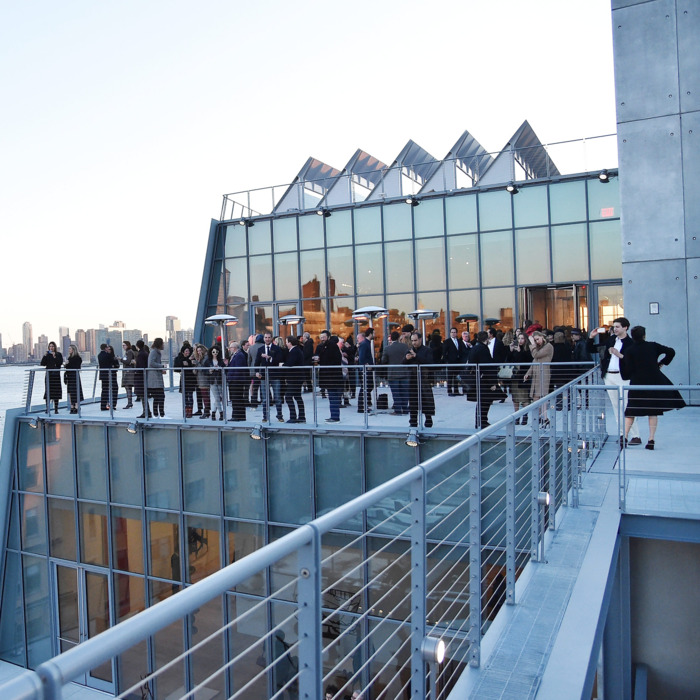 The Max Mara celebration of the opening of the Whitney's new location.
Photo: Mike Coppola/Getty Images
Welcome back to SEEN, our limited-run online art magazine, which returns today and continues through the end of May. You might remember we did this once before, in the late fall, when the art world was preparing to, and then recovering from, Art Basel Miami Beach. We thought that went pretty well! And so we decided to experiment with it again, this time during an even more spectacularly jammed month. Last Friday, the new Whitney opened its doors to the world for the first time (after a few weeks of art-world-only previews). There's Paris Photo (the Los Angeles version), the Venice Biennale (the Okwui Enwezor edition), and the (London-bred) Frieze Art Fair here again in New York, for starters. And that's leaving aside Havana's biennial, the opening of the new Prada Foundation in Milan, and the usual flurry of spring-into-summer shows in New York's various art districts, from Chelsea to Bushwick to Madison Avenue. Which probably sounds exhausting, but in addition to Jerry Saltz and Carl Swanson, we've hired Nate Freeman and Kyle Chayka to stage our month-long show, and we promise it's going to be fun.