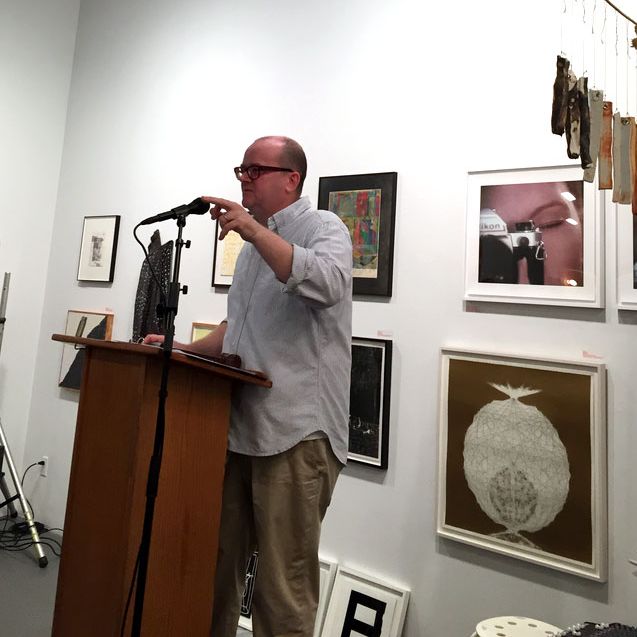 When Paul Ha decided to move White Columns to a garage-type space on Horatio and West 4th Street in 1998, many people though he was crazy. Hard as it might seem today, that corner of the village, adjacent to the still-vaguely-sordid Meatpacking District, was not desirable in the least. But it was affordable, which is in White Columns' DNA, since it was founded in 1970 by Jeffrey Lew and Gordon Matta-Clark in Soho (and known as the 112 Workshop, or 112 Greene Street).
That changed rapidly. In 1998, the gallery scene was making its shift from Soho to Chelsea — Luhring Augustine and Andrea Rosen moved in that summer — and in June of that year, a spunky little cable-television show set largely in the Meatpacking District aired its pilot. Who would have thought that a world-class museum would be in spitting distance from the little factory of the new that is the White Columns headquarters?
Though perhaps not for much longer.
"At the Whitney groundbreaking, Adam Weinberg said to the crowd, 'We're moving into White Columns' territory!'" said Matthew Higgs, the director of New York's oldest nonprofit alternative art space, during its annual benefit on Wednesday night. "And now we might not be here."
He explained that the lease at 320 West 13th Street is up in 2018 — two years before White Columns' 50th anniversary — and while he's been looking for places nearby, there aren't many options for a small, independent, no-compromises art space (which has, over the years, nurtured the careers of people like John Currin, Cady Noland, Kiki Smith, and SEEN contributor Jessica Craig-Martin).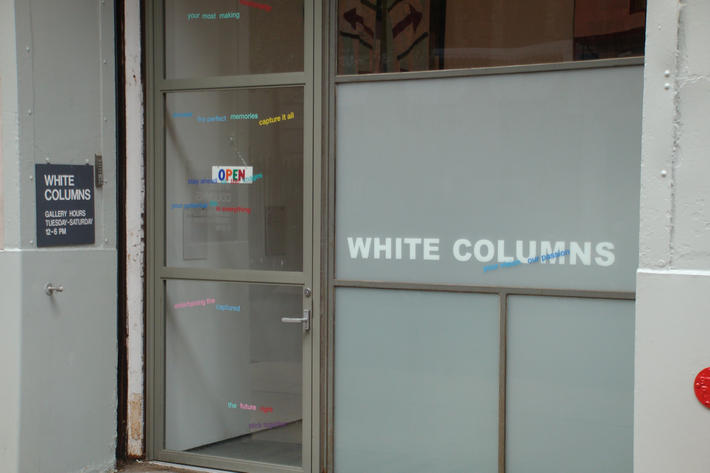 He said he's still looking but, most likely, White Columns is going to have to leave the neighborhood that it helped develop.
Meanwhile, all one can do is hunker down and raise money, and so it was time for auctions, one live and one silent. At most benefits, the offerings up for grabs are some works snagged from various people as favors, put together with no curatorial eye, with flashy names taking precedence over actual good work. Not so at the White Columns auction. The show is essentially overseen by Higgs himself, and he asks dealers for specific works by specific artists rather than having the dealer choose something without knowledge of everything else on offer.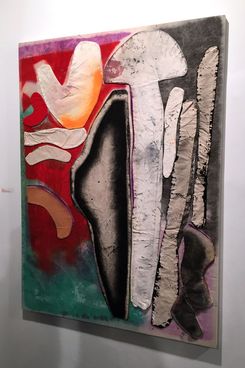 It made for a rich show, a sort of White Columns annual, but curated every year by Higgs himself. (It had been on view at the space for the previous two weeks, before it got sold limb by limb.) There was a series of work by Philip Taaffe that's accompanied by a searing recording of punk hero Richard Hell reading the diary entries that followed the death of his bandmate Bob Quine. ("I'm gonna be so brokenhearted to see them broken up," he told me, looking at the grid of Taaffe paintings.)  A big, lovely, mushroom-y work by Jess Fuller (Funky Fungi) was installed next to a small foam work by Justin Adian (Nightshift). And the summer-happy vibe of Tyson Reeder's Beach Painting Club played nicely against the Day-Glo computer of an Alistair Frost.
After a while, Higgs got up to the podium to begin the auction, because why pay for someone else to slam a hammer down? The crowd was less socialites and philanthropists than dealers from downtown galleries looking for a good find (Gavin Brown, who is already leaving the neighborhood, picked up a few works).
And again, this proved not to be the casual auction one can chat or smoke their way through, as is the case at Cipriani and Capitale. This auction mattered.
"We make a lot of money for White Columns in the next 30 minutes," Higgs said on the podium. "If you want to talk through it and not bid, go outside."