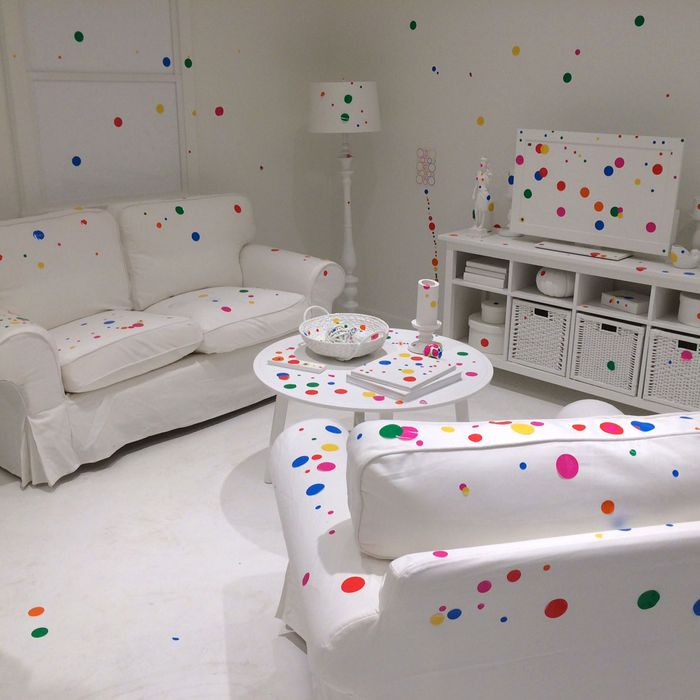 You can almost hear the cheers from the art-spectacle fans: Yay! Yayoi is back! Early May 9, the line was long outside the preview for Yayoi Kusama's new solo show "Give Me Love" at David Zwirner Gallery, and if you missed it, the gallery, which was determined above all things to make sure the images of the show were ubiquitous, made sure everyone was aware of the official promo hashtag: #obliterationroom.
Kusama herself is notoriously shy, having famously resided in a mental hospital in Tokyo since 1973. Her work, however, is not — especially since it became fashionable again in the last few years. It often invites a certain playful participation, from her early performative sculptures to recent paintings that might have been created with the help of a kindergarten class. Obliteration Room is a re-creation of a part of an all-white, middle-class home. Inside, everything is either white or painted white, down to the appliances in the kitchen, jackets hanging on the coatrack, flat-screen TV, and Ikea bookshelves.
Visitors are given a sheet of neon-colored stickers and invited to apply the dots wherever they see fit inside the environment. By the time the show closes, the house will be just as dense with dots as Kusama's paintings. It's a perfect spectacle — she turns an effigy of a suburban home into a madcap art experience. Plus, it's easily digestible in on Instagram and guaranteed to attract plenty of likes.
As for the deeper significance, Kusama has traced her dot fields back to childhood hallucinations, which the house should suggest to American audiences. Exploring the house might be a way for viewers to get an idea of those formative visions. Or maybe it's just fun to tag things with stickers.
Waiting in line to get in, previewgoers considered their decorative strategies. Some immediately applied the dots to their own clothing, becoming mini Kusamas. "I could write my name," one high-school-aged student mused. He seemed to have the right idea, as long as he tweeted about it afterward, #Obliterationroom! The piece invites us to leave our marks and interact, in some small way, with an artist whose aesthetic is lately better known for covering Louis Vuitton bags. To re-create the experience, we have listed many of your surprising dot-placing options below.
Armchairs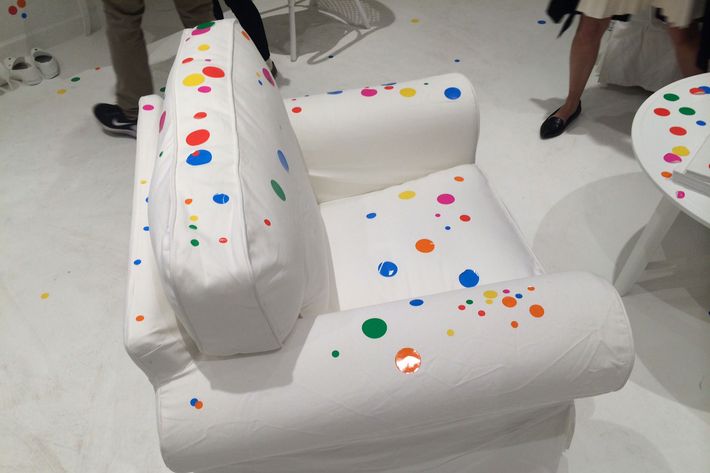 Coat Racks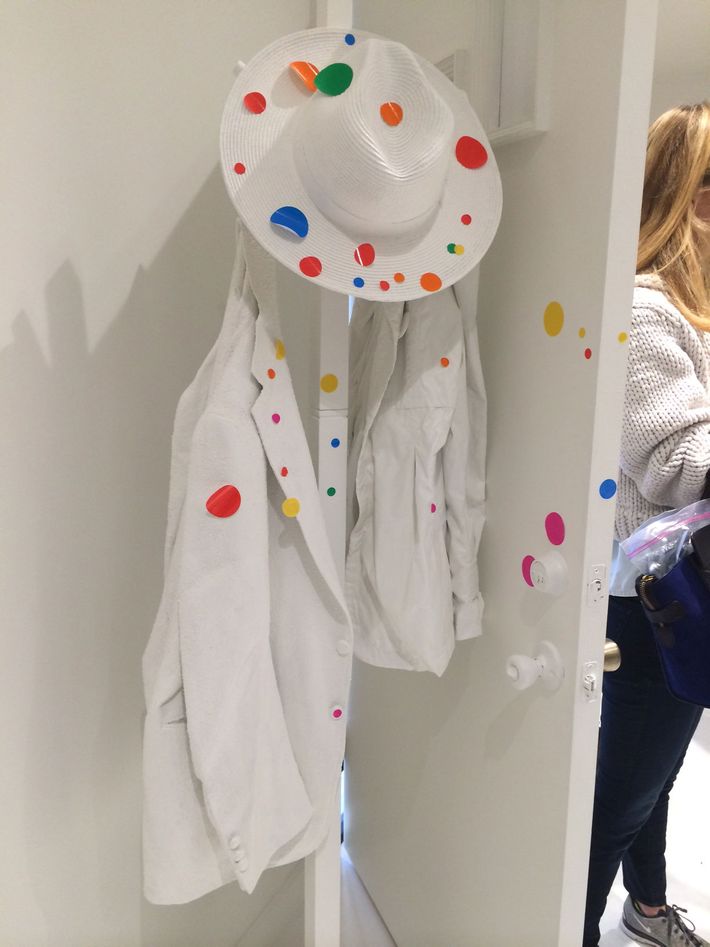 Statuettes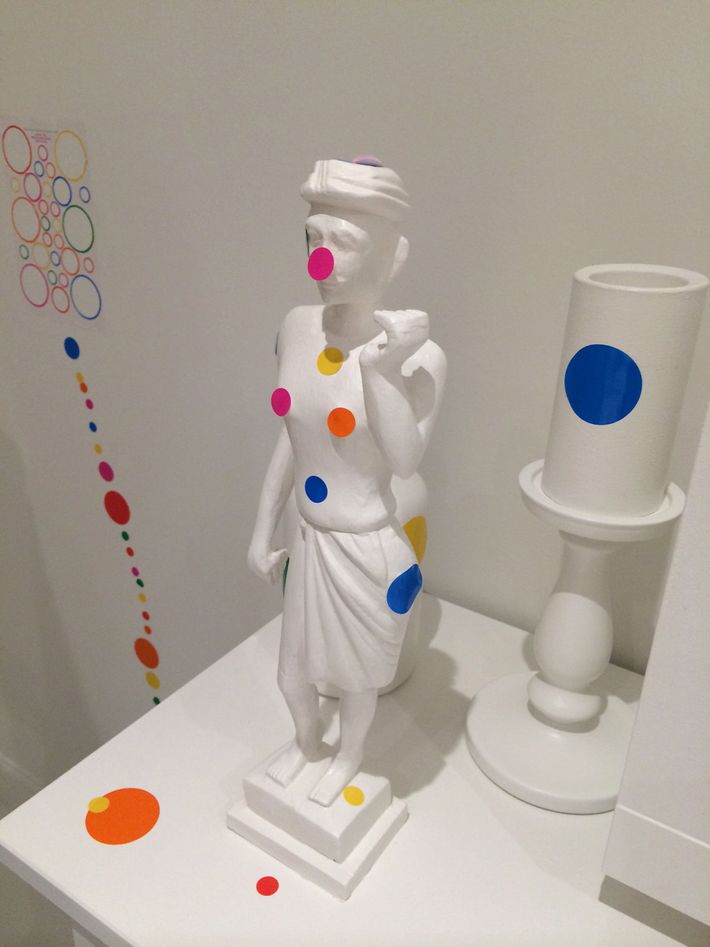 Fruit Bowls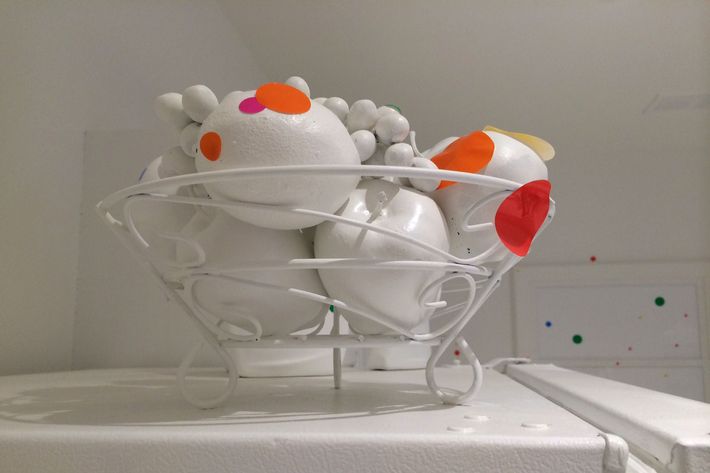 Laptops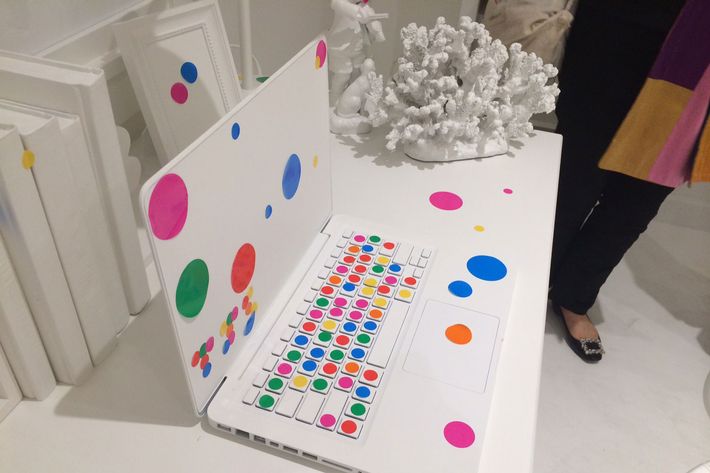 Shoes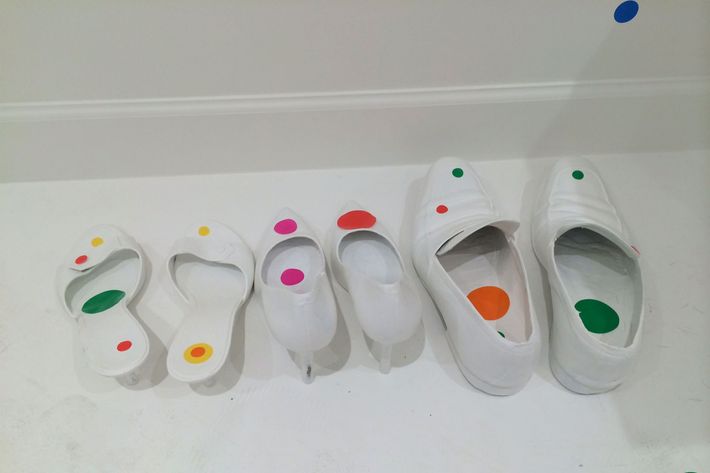 Stovetops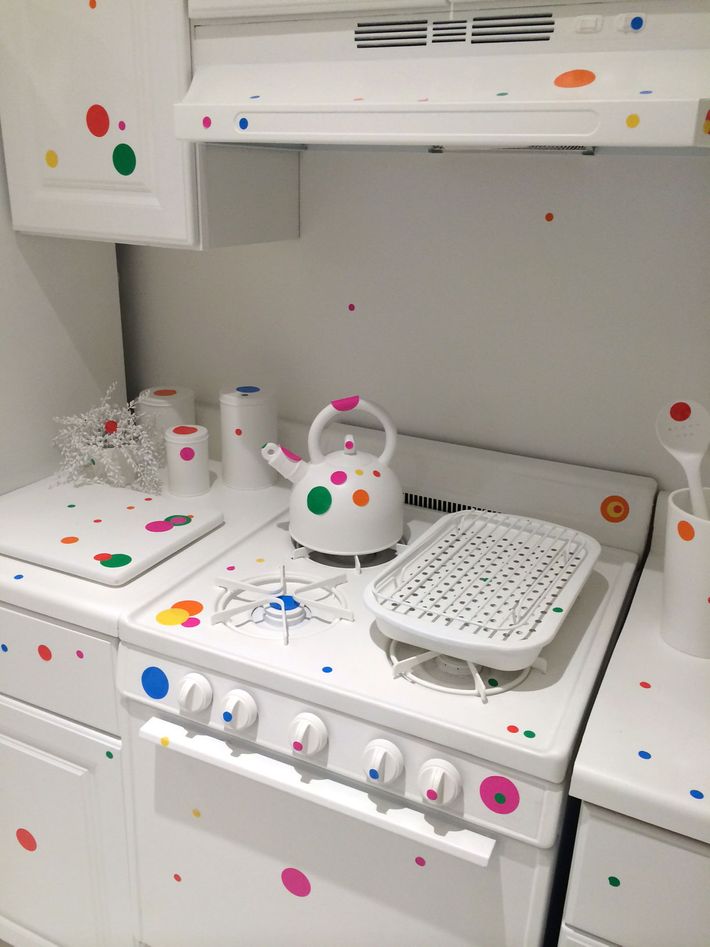 Tables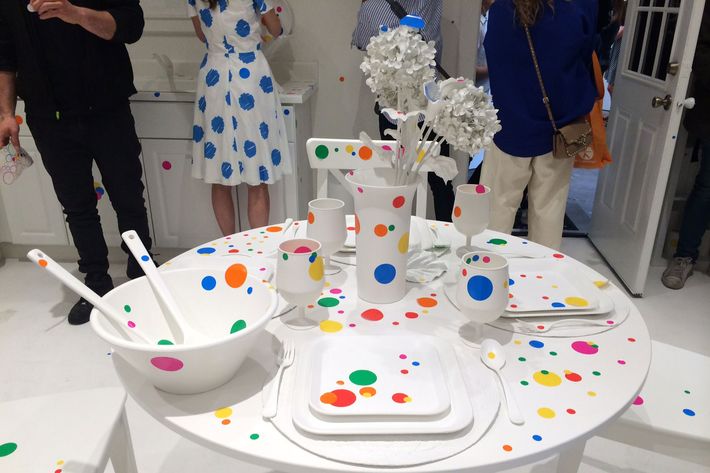 Wine Racks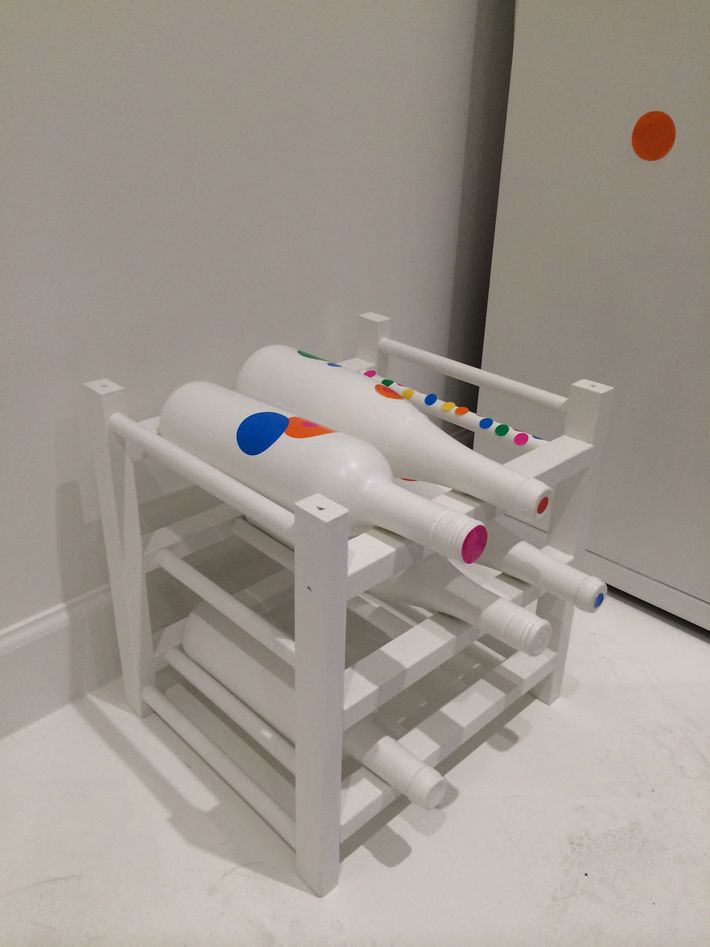 Pumpkins (Duh)