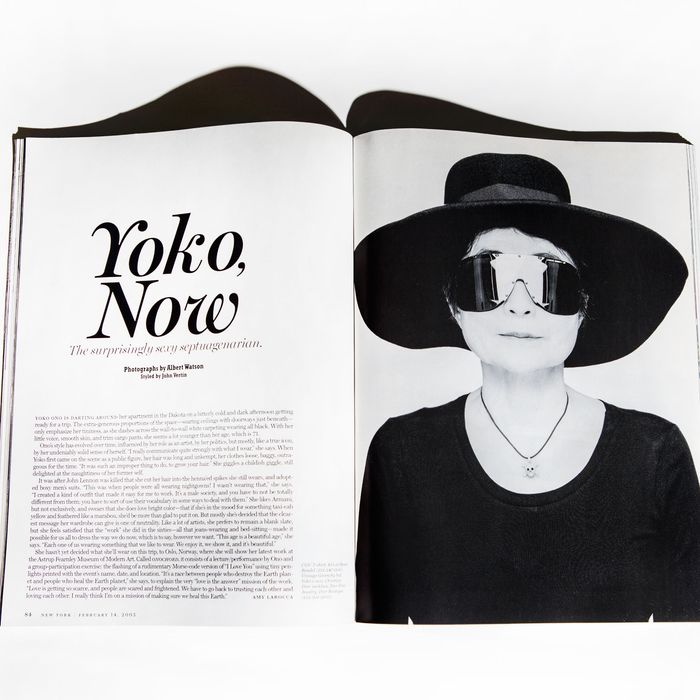 Photo: Konstantin Sergeyev
Accompanying the opening this week of "Yoko Ono: One Woman Show" at MoMA is a feature by Lindsay Zoladz. But New York has been covering Yoko for years. Here's a brief timeline.
"Here at the Dakota," 1978
By Delia Ephron
"Residents of the Dakota feared that the Lennons would appear naked in the courtyard once they moved in. But they proved amicable neighbors: Ono even brought sashimi to a courtyard party, with the names of the host's children spelled out in peas."
"A Talk With Yoko," 1981
By Philip Norman
She invited the writer over five months after Lennon's death.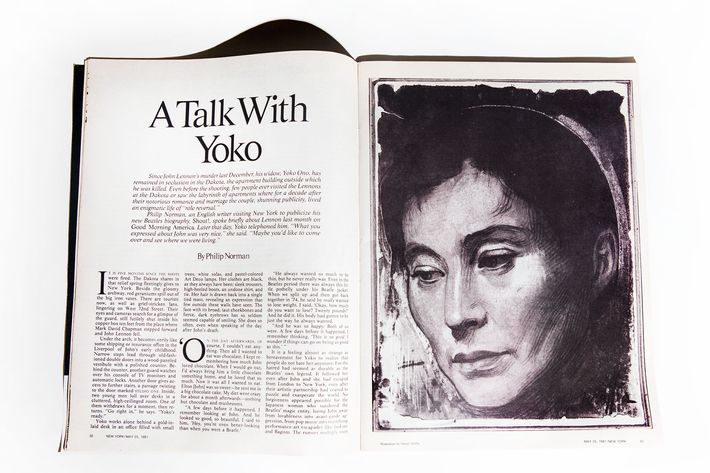 "John Lennon's Killer," 1981
By Craig Unger
A cover story on Mark David Chapman.
By John Leonard
"So what if John and Yoko were silly or obtuse?"
By Kay Larson
"Ono's 1989 one person show at the Whitney commodified her Fluxus art from the sixties — Painting to be Stepped On is fenced with guards, Painting to Hammer a Nail In is bronze, unhammerable. 'She doesn't need the money … so you have to find another explanation for this cynical transformation of a free idea into a commodity.'"  
By Ruth G. Davis
This 1994 profile highlighted new sides of Ono — not the dragon lady nor the tragic window, but the artist and the mother with a retrospective at the Whitney and a dutiful son.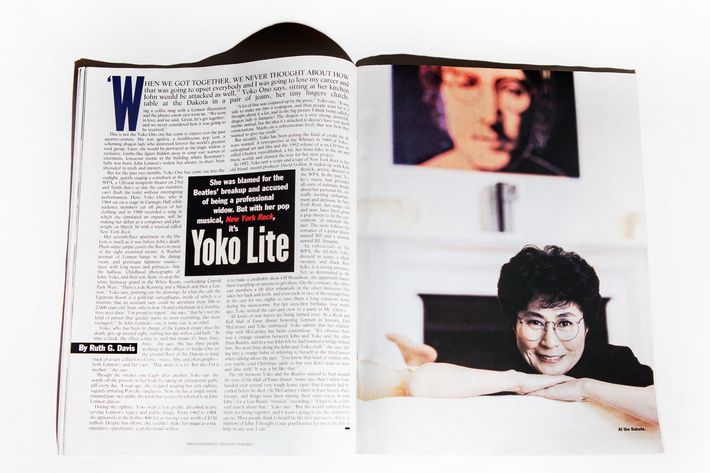 by Ethan Smith
Yoko is Mom. John was Dad. There is only one person in the world for whom this situation could seem absolutely normal.
By Amy Larocca
"The surprisingly sexy septuagenarian."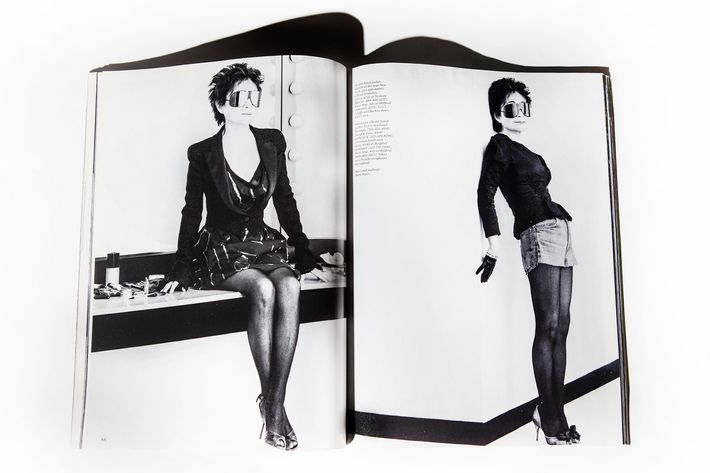 "60 Minutes With Yoko Ono and Sean Lennon," 2009
By Tim Murphy
"At the kitchen table in the Dakota with the world's most famous mother-son music collaborators."