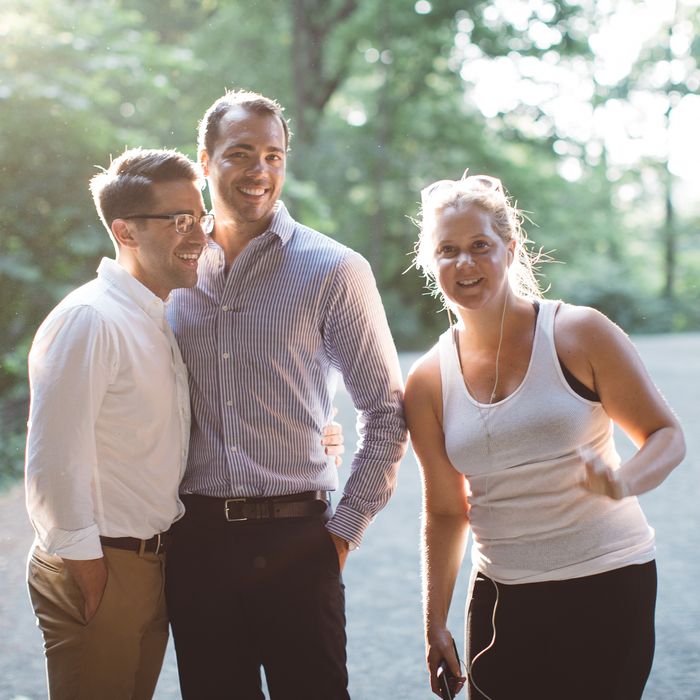 A glowing Amy Schumer with engaged couple Joseph Turnage and Brandon Moore.
Photo: Alisha Siegel
Husbands-to-be Joseph Turnage* and Brandon Moore were taking their engagement photos in Central Park with their photographer, Alisha Siegel, when a passing jogger shouted out, "Oh my God! Are you taking engagement photos? Let me get in one!" Siegel told People magazine that she said yes to the as-yet unidentified white woman who then took off her sunglasses and said, "You guys know I'm, like, real famous," after she snapped the photographs. True! The lucky couple should basically just consider themselves the Kimye of Central Park.
* The original post misspelled Mr. Turnage's name.