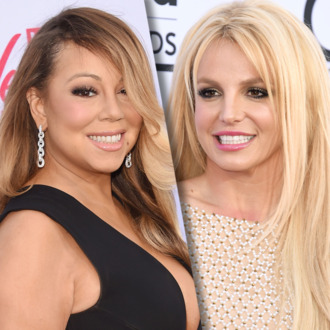 Paint me like one of your French girls.
Photo: Getty Images
Las Vegas sure has changed Britney Spears. Since her stint at the MGM Grand, she's become a super-chill "skate mom" who paints topless while listening to Mariah Carey. Wait, what? Yep, that last bit is the gem Brit dropped on an Australian radio show this morning:
"I love Mariah Carey. Still to this day. I was painting in my room. I have an art room, and I just paint on the walls and do all this kind of crazy stuff. I bought her new greatest hits, and her new Infinity record yesterday, and I was just in there with my top off, just like painting and doing all this artsy fartsy stuff."
Never one to miss a thing on the internet, Mariah Carey has of course responded as any national treasure (with her own Vegas residency) to another should:
Oh, the things Rachel McAdams probably doesn't know The Notebook might've inspired.