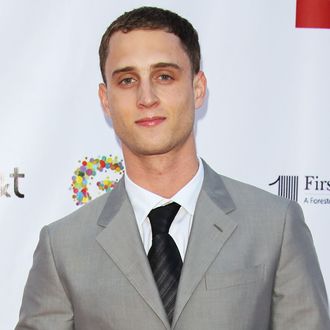 Chet Haze.
Photo: Paul Archuleta/Getty Images
Whereas Tom Hanks built his career on supreme likability, his son, aspiring rapper Chet Haze, is running headlong in the opposite direction. He continued to defend his use of the N-word to a TMZ reporter because of his identification with "black, hip-hop, whatever" culture. "Everyone's going to feel however they're going to feel about it," he said with an unidentified woman smirking in the back. "All I'm saying is that white people use that term, you know what I'm saying?" He continued: "I wouldn't go up to any black person and say it if I didn't know them like that." How thoughtful of him!
So what do his famous parents, Tom Hanks and Rita Wilson, think about all of this? "They don't really tell me what to do anymore, 'cause I'm grown," he said. For instance, they told him to stop using social media, but Haze explained, "They're the old generation. They don't get it. This is the new generation. We do things differently now." Apparently, this includes opening your mouth when a reporter puts a camera in your face.