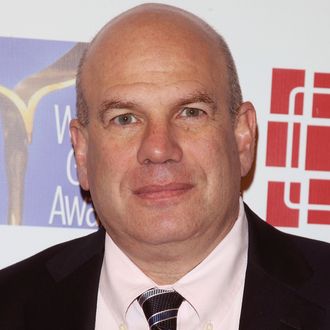 Sex god David Simon.
Photo: Jim Spellman/Getty Images
According to The Hollywood Reporter, David Simon and frequent collaborator George Pelecanos are hard at work developing The Deuce, a show about the porn theaters and peep shows of Times Square in the 1970s. Though the pair have been pounding away at ideas for a while, HBO dealt the project a minor blow by moving forward with Simon's Oscar Isaac miniseries Show Me a Hero instead. Now that Hero production has reached completion, the network may rekindle plans for a Deuces pilot. If the series has enough staying power, it'll climax with a penetrating depiction of the Times Square scene's early '80s battles with AIDS, cocaine, and — given that this is a David Simon project — rising real-estate costs. Sexy.