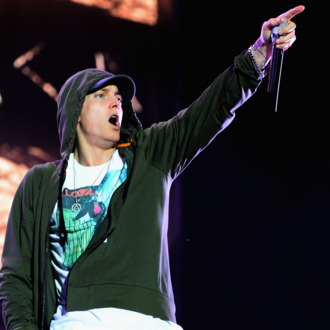 Eminem.
Photo: Theo Wargo/2014 Getty Images
Maybe you've already heard Eminem screaming that he's phenomenal in the Southpaw trailers — but then whenever you went to Google "i am phenomenal eminem," nothing showed up. Well, those days of fruitless Googling are officially over. Eminem's "Phenomenal" is here in full, revved up and ready to go just for you, Antoine Fuqua, and Southpaw. As far as Eminem songs go, it feels like a blend of "Mockingbird"'s rawness and "Lose Yourself"'s intensity. Poignant pump-up song? Sure. Trademark Eminem tongue twisters included.
Google that beautiful phrase as many times as you want, or just listen to the track right here:
Southpaw comes out July 24.