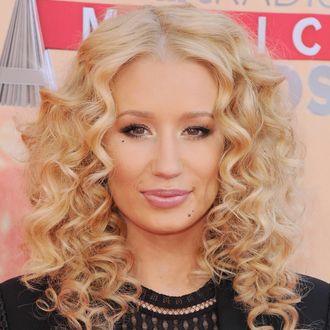 Iggy Azalea.
Photo: Jon Kopaloff/Getty Images
Last week, Iggy Azalea inexplicably canceled her highly anticipated fall tour. And while no reason was given for the decision at the time, Azalea is now offering up an explanation for fans in Seventeen:
"I've had a different creative change of heart. I want to start totally anew, and if I stayed on my tour, that would mean I wouldn't even be able to start working on that until after Christmas. On top of that, mentally, to be honest with you, I just feel I deserve a break. I've been going non-stop for the past two years, nearly every single day. I'm not in a bad place. I think sometimes when you say you need a mental break, people are like, 'A mental break?' Be sure you don't have a breakdown because you're sad.' No, not necessarily. It's very emotionally draining to be on all the time and going all the time, planning all the time. It's a lot, and it's tough. I need a break from everything to just enjoy what I worked so hard for, and I don't really feel like I've had a chance to do that.

I need a break to figure out what I want my sound to progress to, and I need a break to figure out how I want my visuals to progress. It can kind of wear on you, too, when you've been doing the same material for a really long time. Even though a lot of people just discovered it, I am a musician and a creative person and I want to be able to perform new stuff and do new things. I feel like I'm at the end of an era now. To go on a tour in late September and to stay in that mindset of what I'd envisioned for that tour, I feel like that would stifle me. And then, on top of that, once I postponed [the tour the first time], I couldn't find two opening acts. I began the search, and to be honest, I never found someone who was available on those dates that I thought was a good fit for the tour."
In short, Iggy's tired, rebranding, and couldn't find anyone to replace Nick Jonas and Tinashe. Plus, she's got a wedding to plan!