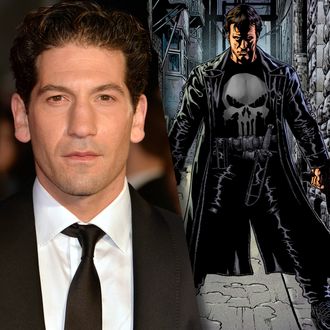 Will Jon Bernthal be wearing a skull T-shirt?
Photo: Samir Hussein/Getty Images
Marvel's universe continues to expand on Netflix's Daredevil, bringing in Jon Bernthal as Frank Castle — better known by his nom de murder, the Punisher. Marvel described the character as a "vigilante" who will clean up Hell's Kitchen "by any means necessary, no matter how lethal the results" — placing the Punisher somewhere on the moral spectrum between Daredevil and Kingpin. You'll probably better remember Bernthal as Shane from The Walking Dead, who had a similar "by any means necessary" approach when it came to fighting zombies. Hopefully, things will end better for him here.