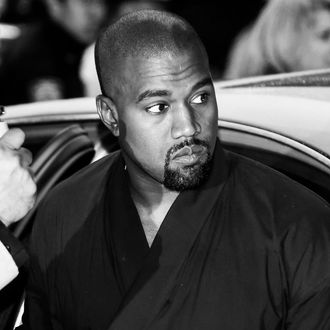 Yeezy Sr.
Photo: Mike Coppola/Getty Images
Less than a month ago, Kim Kardashian West shared with the world that she and Kanye had created more offspring. Well, get ready, because now we know a bit more: That offspring will officially be a beautiful, fashion-crushing baby boy. To end Father's Day with a bang, Kim dropped the subtle bomb on Twitter by complimenting Yeezus Sr. "You're such a good daddy to North & you will be the best daddy to our new son too!" she wrote (she even added four cute emoji, the way some families have those adorable portraits on the backs of their minivans, awwwwww):
Rejoice, for a Yeezy Jr. is en route, world. (No pressure, Beyoncé and Jay Z.) Happy Yeezus Day, everyone.