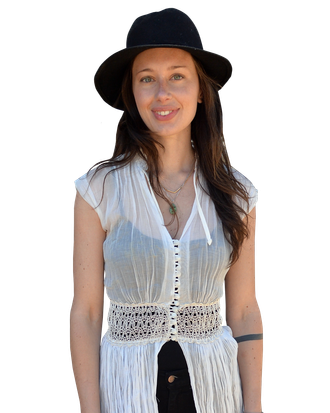 Photo: Frazer Harrison/Getty Images
Say, who's that miserable-looking woman whose haunting melodies have soundtracked Colin Farrell's barroom angst on True Detective this season? It's Nashville singer-songwriter Lera Lynn, who, it turns out, is also the mystery woman heard in True D's first season-two teaser. Along with music supervisor T Bone Burnett and Rosanne Cash, Lynn wrote a number of songs on the True Detective soundtrack; she spoke to Vulture from her kitchen about her work on the show and made it very clear that she is not playing herself in those smoky bar scenes.
How did you end up working with T Bone Burnett on these songs?
He worked with my manager, Sheri Sands, on the Raising Sand record with Robert Plant and Alison Krauss. Sheri spoke to him about an EP that I released last March, Lying in the Sun, and he was interested in using the title track for True Detective. He scheduled a lunch meeting with me in Nashville and asked if I would be interested in co-writing with him. Of course I said yes. So I flew to L.A. and we started working on songs immediately. We wrote and recorded several songs in a matter of two days. He invited Nic Pizzolatto and [producer] Scott Stephens to listen to what we'd done, and they dug it! So we kept working, and here we are.
Do you always write songs that quickly?
It happens differently for me. Sometimes I'll write an entire song in my sleep, just as I'm waking up. And sometimes I'll spend four months on a song. But these were full songs. No rough drafts or revisions. The versions you hear are the versions we wrote.
What was the collaboration process like?
It was very loose and easy. For someone like me, walking into that situation for the first time, I was like, "We should really work! Let's sit down and write all this out!" [Laughs.] Obviously, T Bone is … seasoned. And I think he really wanted to capture the sort of raw, unrefined kind of tone. And I think that's part of why we didn't really linger too long on any of the material.
How did you guys come up with the song from Sunday's episode "Church in Ruins"?
For all the songs, Nic Pizzolatto gave us cues for writing them. I can't tell you what the relevance is to the plot, if any. Or if there's deeper meaning. If I had to guess, with that guy, everything means something! For "Church in Ruins," that was the cue that we were given: He wanted a song about a church in ruins. You can take that wherever you want. It could mean a million things.
Would he have feedback after giving you these cues, or would he leave you alone?
He trusts T Bone, so he just gave him the short cues, and then T Bone ran with it. 
The bar scenes where you're performing have been some of my favorite in this season. What was it like filming there?
Everything just came together in that scene, didn't it? That place is amazing, I was just completely blown away. You know it's a set, but that's how detailed the set designs are: Being in there felt like you were in a real dirty dive bar. I didn't want to touch anything! There's smoke — it's just what it looks like. It helped put me in the right frame of mind to be that character singing that song.
That's one thing I wanted to clear up: Are you playing yourself, or are you a character?
I am definitely not playing myself! [Laughs.] I would like that to be widely known.
How did you create that character, then?
I think it's important for the show to have cohesion. Every character is broken, has clearly made some mistakes, is conflicted, tortured, twisted, all those things. I remember when I first met Nic and Scott Stephens, I was myself that day — healthy, I like to think. And I remember Nic saying, 'That's not going to make any sense. Why would you be in this dive bar playing this beautiful music? We're going to have to give you a third eye or something, to make it fit." I'm glad they didn't give me a third eye. You can't see it, but they did give me track marks for every shoot. Makeup, dark circles, yellow teeth, cracked lips. They put oil in my hair. The whole nine yards.
She's clearly seen some stuff.
Yeah. And I also never sit when I perform. I think it's important to stand when you perform. It's much more engaging for the audience. 
What's the dingiest dive bar you've ever played in in real life?
I can't remember a specific name, but I do remember playing some kind of outdoor sports bar in Charleston. And nobody gave a shit! They were mostly glued to the TVs and yelling at the TVs when I was playing. The Black Rose looks good compared to some of the places I've played.
How did you guys write the song from that first bar scene, "Least Favorite Life"?
That was a collaboration between Rosanne and T Bone and I. The cue was, write a song about a lover who dies and turns into a crow. Rosanne wrote the lyrics. It's the first time I've never participated in the lyric writing of a song, which is often the most challenging part for me. The music part usually comes pretty easily. I just love what she wrote. Everything she wrote is beautiful, very heady. It's perfect for the character, the girl singing the song. 
I remember after I saw the first True Detective teaser, I emailed HBO to ask who did the song in it, and they were very cagey about your identity. Why do you think that was?
My guess is that it's a detective show. They want to build a mystery.