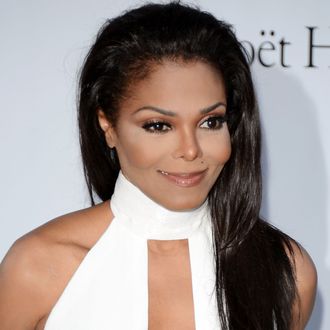 Miss Jackson is back!
Photo: Venturelli/Getty Images
After seven years away from the music industry, Janet Jackson officially returned Monday with her first new song since 2008's Discipline, which reunites her with her longtime producers Jimmy Jam and Terry Lewis. Previously teased in the background of her comeback announcement, "No Sleeep" is exactly what its title suggests: a steamy, mid-tempo bedroom romp dedicated to both "My Love" (as Janet tweeted) and those who'd rather choose carnal nighttime adventures over sleep. "Whenever we meet, we ain't gonna get no sleep," Miss Jackson brags. Welcome back, queen.