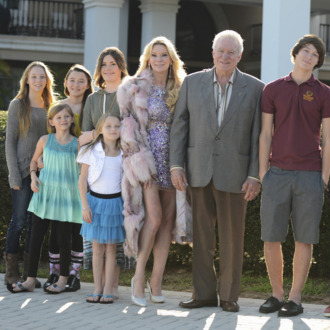 Photo: Gene Page/ABC via Getty Images
Victoria Siegel, the teenage daughter of Queen of Versailles' David and Jackie Siegel, was found dead Saturday, the Orlando Sentinel reports. Law enforcement found her body at 2:05 p.m. in the family's Windermere, Florida, home. At 18 years old, Victoria was the second oldest child of David and Jackie, who in 2012 were the subjects of a documentary about constructing one of the most expensive houses in the country right when the recession hit.
On Sunday, Jackie confirmed the news on Facebook, saying, "It is with great sadness that we ask you to respect our privacy during this tragic time and the loss of our beloved daughter, Victoria. Thank you all for your prayers and for your support."
An autopsy has been completed, but the cause of death has yet to be released.