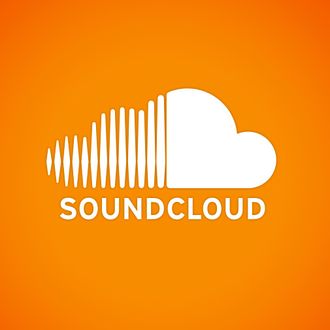 In a recent NPR The Record post about where historians go to find archives of music to help with their research, author Michaelangelo Matos cites SoundCloud as a "thunderingly obvious" choice.
He's right. Since 2007, SoundCloud, a clearinghouse for an enormous amount of content, has been a simple and easy-to-use audio-streaming platform providing access to podcasts, mixtapes, and single tracks that are free to upload and listen to. In addition to random Italian disco edits, you can find every Thin Lizzy guitar solo from 1971 to 1983, every James Hetfield "Yeah," recordings from the International Space Station, and other untold random material. Lorde's "Royals" was available on SoundCloud long before it became a megahit. Drake used it to drop his recent remix of Fetty Wap's "My Way." It's well designed for social media, too, with no-fuss "like" and "share" options for Twitter, Facebook, and Tumblr, making it a useful tool for independent labels like Mexican Summer to promote their new releases. A savvy, data-driven algorithm facilitates discovery.
SoundCloud is kind of like a hip, video-free version of YouTube. For listeners and artists it's pretty perfect, but now that's changing.
For much of its life, SoundCloud has lacked formal licensing agreements with major labels and thus paid no royalties. Bowing to pressure to establish a reliable revenue stream, SoundCloud introduced ads last year. Just a few days ago, an unsigned contract detailing plans to launch a paid-subscription tier leaked on the internet. The deal would offer three options to users: an ad-supported freemium tier with limited access to the catalogue, an ad-free paid option with limited access to the catalogue, and a top-tier premium-level subscription with no ads and full access to the catalogue. The news came after Sony pulled music from several of its artists — Adele, Miguel, Leon Bridges, and others — last month. SoundCloud is still in negotiations with Sony and Universal but has secured deals with Warner Music and Merlin, an organization that represents 20,000 independent record labels.
This overhaul is an example of how bullish the music-streaming market has become in recent months. It's unclear what the full transformation will look like, but SoundCloud is going to be different from what its 175 million users have come to know and love, while at the same time looking more and more similar to other music-streaming services.

Indeed, one of SoundCloud's defining attributes is how easy it makes it to discover new music. By introducing a paid tier, it will have less of an incentive to promote what's good and several to promote what's lucrative.
Apple is set to relaunch Beats Music next week, officially ushering in a new era for music streaming. The fanfare and anticipation are high, but they have also overshadowed some of the fallout — like having to say good-bye to the old version of SoundCloud.
None of this is SoundCloud's fault, of course, but the changes are a difficult pill for fans to swallow anyway because the SoundCloud they once knew — an audio playground filled with unexpected surprises and treasures — is going away. It was fun while it lasted, but as of next week, those days are officially over. Welcome to the future of music streaming.