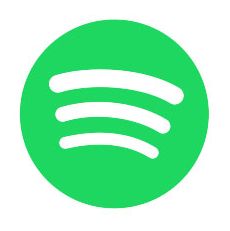 By now, you've probably noticed that the Spotify logo on your phone went from a muted, earthy green to a neon, Lisa Frank–esque greeeeen. It's a relatively subtle change, but people hate it:
Vulture reached out to Spotify for a comment about the backlash today, and a rep sent us two links:
The first is a recent blog post from designer Tobias van Schneider, who writes that the update is part of the bigger brand refresh Spotify announced earlier this year at SXSW. He calls the old green a "dreary" "broccoli" that was "desperate for an upgrade."
The second is a Fast Company interview from earlier this year with Alexandra Tanguay, Spotify's global brand director. Tanguay says the original green was chosen by founder Daniel Ek seven years ago because no one was using that particular shade at the time, and that the "slightly new" green is meant to look modern and fresh and, you know, "pop," just like millennials!
This feels like a classic case of fixing what isn't broken to me, but Apple Music put Spotify on notice, so you should expect to see a lot of new bells and whistles rolling off the assembly line in the coming months.