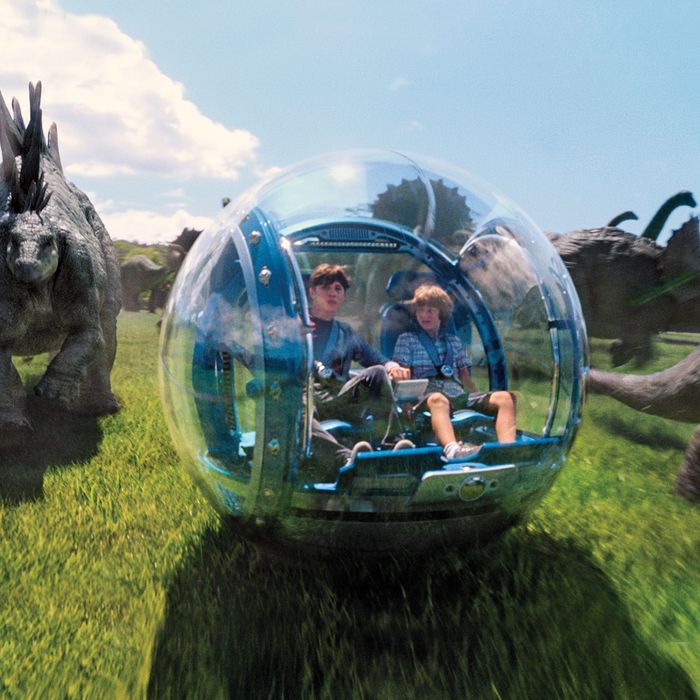 Jurassic World opened June 12.
Photo: Lucasfilm Entertainment
June
6/15: If you've still got any cinematic energy left to spare after watching Jurassic World (seen above) on June 12, then check out Martin Scorsese's huge collection of movie posters, on display as part of "Scorsese Collects" at MoMA. If the posters belonged to anyone else, it might be a little bit — to quote GoodFellas — shine-boxy, like most hoards of pop-culture memorabilia. But, for example, that lobby card of Howard Hawks's pre-Pacino Scarface? It's owned by Martin Scorsese!