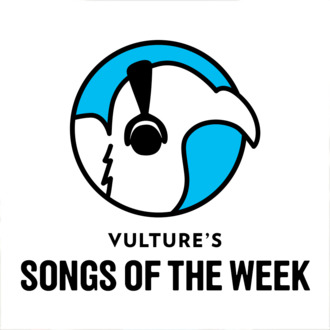 Every week, members of the Vulture staff highlight the best new music of 2015. We do not discriminate; as long as the song is worthy of your ears and attention, you will find it here. Read our picks below, share yours in the comments, and subscribe to the Vulture 2015 Playlist for a comprehensive guide to the year's best new tunes.
Beck, "Dreams"
"Dreams," co-written by Andrew Wyatt (Miike Snow front man) and pop producer Greg Kurstin (Kelly Clarkson), is a reminder to us all that Beck's ultimate stock-in-trade is to keep us guessing, whether he's producing Dwight Yoakam, defending Kanye West's right be to Kanye, or dropping new music with a faint whiff of disco. —Lauretta Charlton (@LaurettaLand)
Bilal feat. Big K.R.I.T., "Pleasure Toy"
Every fan of the Soulquarians knows and cherishes Bilal's voice. Luckily, earlier this year, Kendrick Lamar put a major spotlight on that same voice on his polarizing To Pimp a Butterfly, introducing a new class of soul fans to one of the genre's finest. Bilal's fourth album, In Another Life, comes at just the right time for fans both new and old to savor his classic two-step vibes — with Big K.R.I.T. tacking on a verse that sounds extra Outkast-influenced. —Dee Lockett (@Dee_Lockett)
Bully, "Too Tough"
The Nashville rockers Bully have quickly made an impact in the alt-garage pop scene with their cathartic combination of stirring and fuzzy instrumentals with angsty, blunt, and often-witty lyricisms. "Too Tough," the newly released track from their forthcoming debut Feels Like, adheres to this winning formula nicely, with front woman Alicia Bognanno showcasing her signature yowling vocals with great stride — the gritty riot grrrl–lite woman of 2015 we've been waiting for. —Devon Ivie (@devonsaysrelax)
Vanessa Carlton, "Blue Pool"
Vanessa Carlton will probably never be able to shake the ubiquity of her 2002 breakthrough single "A Thousand Miles." But that shouldn't be the only song she's remembered for. ("White Houses" was even better, if you ask me.) Time didn't stop for Carlton in 2002, and later this year she'll release Liberman, her fifth album. One of its songs, "Blue Pool," will see an early release in July as the title track of an EP to tide fans over until October. She's still playing piano on it (why fix what ain't broke?), only now she's also figured out how to layer her vocals in a way that creates harmonies suited for the folk sound she's grown into. —DL
Foals, "What Went Down"
Darker, angrier, to the point. Foals, the Oxford outfit that made us dance like giddy schoolchildren with songs like 2013's "My Number," have shed their pop sensibilities for a grittier mood befitting of a bad night spent smoking cigarettes, drinking booze, and partying. The kind of night when shit goes down. —Lauretta Charlton (@LaurettaLand)
Miguel feat. Lenny Kravitz, "Face the Sun"
Shout out to Dru Decaro, who is an excellent guitarist. Lenny Kravitz is okay, too. —LC
Kehlani x Mr. Carmack, "All In"
"We are at this halfway point between what it is and what it seems," the Oakland R&B singer Kehlani sings over a moody Mr. Carmack beat. She is talking about a relationship, but considering the circumstances under which this song came about, it makes me think of music's relationship with advertisements. Kehlani and Mr. Carmack were put together by Adidas, in a collaboration with Bay Area music videographers Yours Truly called Songs from Scratch. The song is undeniably great and undeniably only exists because a billion-dollar company wants to seem hip. I'm not going to say this is a bad thing, but it does give the song a certain tension that, if anything, works in its favor. —Jesse David Fox (@JesseDavidFox)
Tori Kelly, "Expensive"
Tori Kelly is one of those artists I listen to on the subway and can't help but mouth (read: belt) her riffs along with the music. In her funky new track, "Expensive," Kelly's vocals recall a younger Mariah Carey; the runs are basically borrowed from "Emotions." Her voice pierces the post-bridge silence, there's a blast of brass, the song hits its stride, and that's when I start getting stares from people on my train. —Eric King (@erickingdavid)
Hudson Mohawke feat. Jhené Aiko, "Resistance"
If I didn't know any better, I'd easily mistake parts of Hudson Mohawke's sophomore solo album, Lantern, for a score to a Christopher Nolan film. It's a towering collection of mostly instrumentals. But the few vocalists HudMo does bring in — Miguel, Irfane, Antony Hegarty, Jhené Aiko — aren't completely overpowered by his unique arrangements. In fact, HudMo almost mutes himself for them, particularly on the majestic, slinky "Resistance" (which leaked earlier this month), on which Aiko has never sung better. If, like me, you're not overly fond of her solo work, this will have you begging Jhené to work with HudMo more often. —DL
Ashley Monroe, "I Buried Your Love Alive"
Country music has no shortage of women you shouldn't mess with, and a few years ago, 28-year-old Ashley Monroe befriended two of them, Miranda Lambert and Angaleena Presley, as part of the trio Pistol Annies. While that group is currently on hiatus, Monroe is onto her sophomore album, Blade, out in July — a project that positions her as one of the most dangerous songwriters in the business. "I Buried Your Love Alive," a tough-skinned confessional about the pangs of heartache, appropriately comes nearly 20 years after Jagged Little Pill. And I bet Alanis wouldn't have it any other way. —DL
Windowspeak, "All Yours"
Look, I know how hack it is to call something "'90s," but this sure feels '90s. And not in the grungy guitar way — more like the general vibe. Like how every movie/TV show in the '90s used "Fade Into You" at least once. Listen to this song and try to tell me you don't picture Chloë Sevigny staring listlessly out a car window. —JDF
Do you like good music? Of course you do! Subscribe to Vulture's 2015 Playlist to hear the new music we're listening to every week.