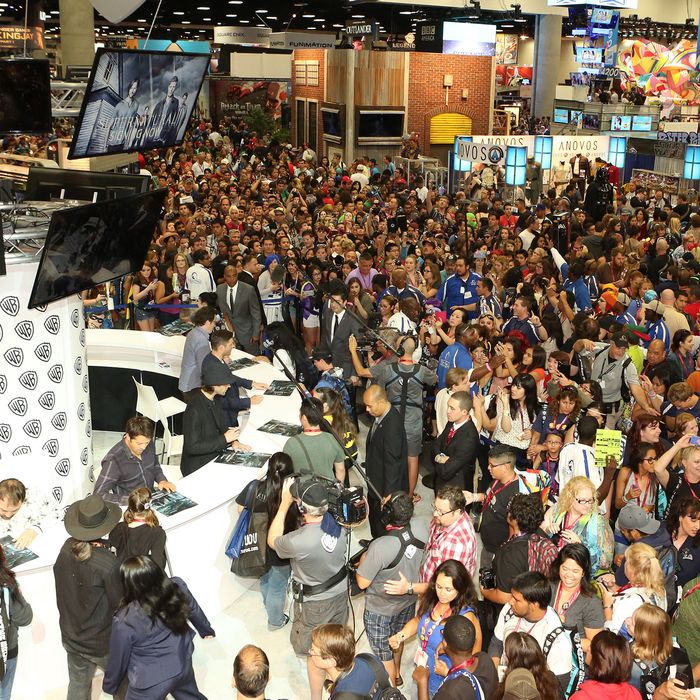 Comic-Con International 2014, in San Diego, California.
Photo: Handout/Chris Frawley/Warner Bros. Entertainment Inc. via Getty Images
The annual absurdly massive pop-culture mecca that is Comic-Con kicks off in San Diego next week, and we're hosting not one, not two, but three events. Tickets to SDCC are already sold out (see: absurdly massive), but if you're already going, pop over and say qaStaH nuq? to our own Abraham Riesman, who will be moderating the following panels: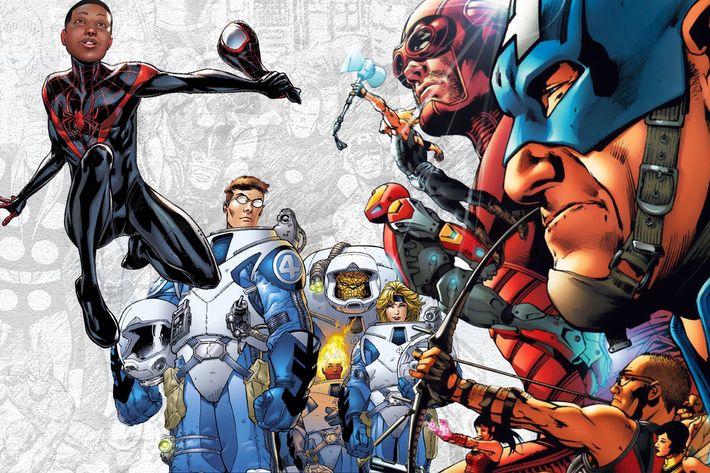 How Ultimate Marvel Changed Everything
Friday, July 10, 6–7 p.m.
Room 7AB
Veteran comics journalists Heidi MacDonald and Graeme McMillan join Riesman to revisit Ultimate Marvel — the (relatively) short-lived line of comics that unexpectedly revitalized Marvel Comics, then became the most direct influence on the Marvel movies. If you want to study up beforehand, read Riesman's article about the rise and fall of Ultimate Marvel.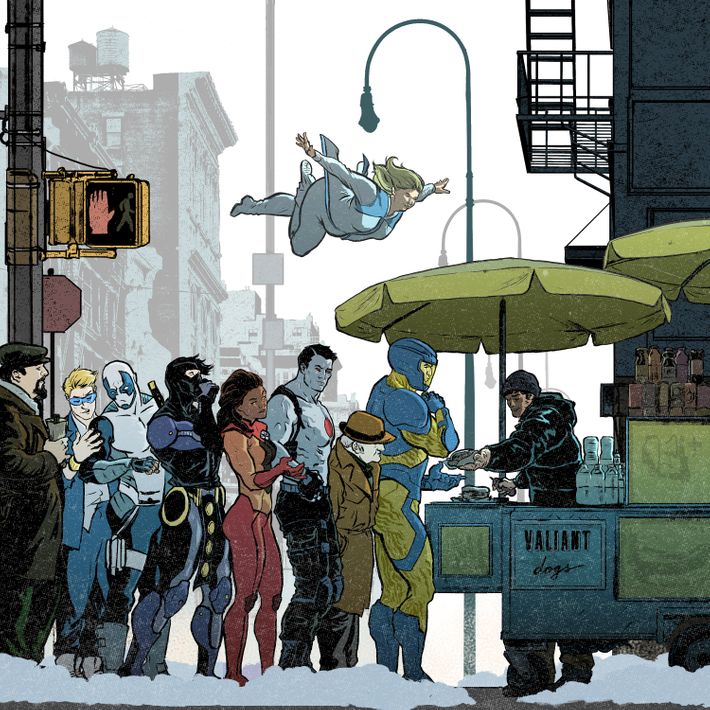 Vulture's Valiant Writers Roundtable
Saturday, July 11, 4:30–5:30 p.m.
Room 8
The revival of Valiant is one of the strangest, most inspiring experiments in comics history: It was a briefly popular publisher in the 1990s but disappeared and seemed to be lost forever. Then a superfan bought its characters, relaunched it, and has made it one of the most acclaimed companies in the industry. At the core of its success is its incredible writing talent. Join this all-star panel with Valiant Entertainment's Matt Kindt (Ninjak, Divinity), Jeff Lemire (Bloodshot Reborn), Robert Venditti (X-O Manowar, Book of Death), and James Asmus (Quantum and Woody), moderated by Riesman. In the meantime, check out our profile of Valiant.
Delcourt Goes Digital First: the French Invasion Begins
Thursday July 9, 4–5 p.m.
Room 28DE
This panel will come on the heels of some huge news for the international comics industry: France's largest independent comics publisher, Delcourt Group, is releasing more than 150 of its titles exclusively to digital-comics superstore comiXology. Delcourt founder Guy Delcourt, Delcourt writer Jean-Luc Sala, Delcourt editor Jean Wacquet, and comiXology co-founder and CEO David Steinberger will join Riesman for a conversation about the freshly inked deal and its repercussions.