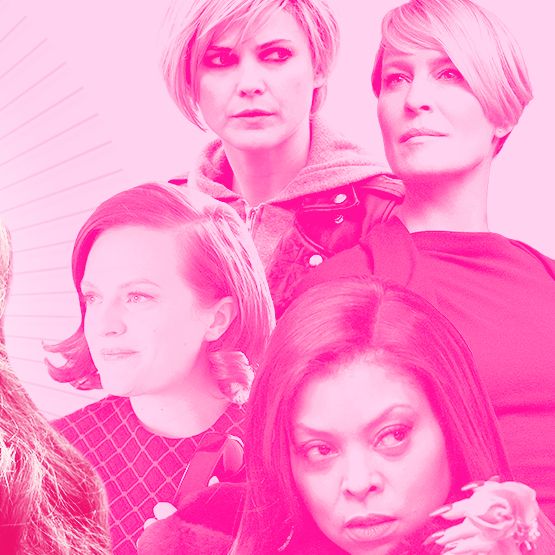 All this week, we're presenting the Vulture TV Awards, honoring the best in television from the past year.

The nominees are:
Elisabeth Moss, Mad Men
Robin Wright, House of Cards
Keri Russell, The Americans
Taraji P. Henson, Empire
Tatiana Maslany, Orphan Black

And the Best Female Drama Performer is …
Tatiana Maslany, Orphan Black
What are the essential parts of an identity? Is it a voice? A language? A way of carrying oneself? The way you love? The way you have sex? How you react to pain? To joy? Is it the way you do your hair, or the way you undo it? How you look at your child? What does it mean to be disappointed? Frightened? Determined? How able are you to grab a live scorpion and bite it?
Perhaps Tatiana Maslany thinks about these things individually; perhaps not. But in her several roles on Orphan Black, each individual clone moves through her world with such astounding specificity. The way they grasp objects is slightly different, how they position themselves to look in the mirror. This season of Orphan Black had a few story hiccups, but Maslany never flinched. Head wounds and bionic eyes, school-board elections and underpants dance parties, the aforementioned scorpion-squishing, violent interrogations, and, luckily, a little bit of romance — all fully realized, sometimes with tragic weight and sometimes with buoyant comedy.
A running theme on the show is the tension that arises when someone undesirable says, "I'm like you." The show often explores what it's like to be like someone — to look like them, obviously, but to feel like them, or to have endured what they've endured. Maslany's incredibly good at differentiating between Alison and Cosima and Helene and Sarah, et al., but as the show continues, she really shines as she probes the ways in which they're alike, and the ways they're like the other characters they spend time with.
Orphan Black is sometimes a broody sci-fi drama, and sometimes a half-assed, broody sci-fi drama. Sometimes it's a comedy about the suffocating, absurd standards of suburbia, and sometimes it's an action thriller where people chase one another through puddle-pocked alleyways. And the only reason it's ever able to be anything good — which it often is — is because of Maslany's performance. Well, performances.