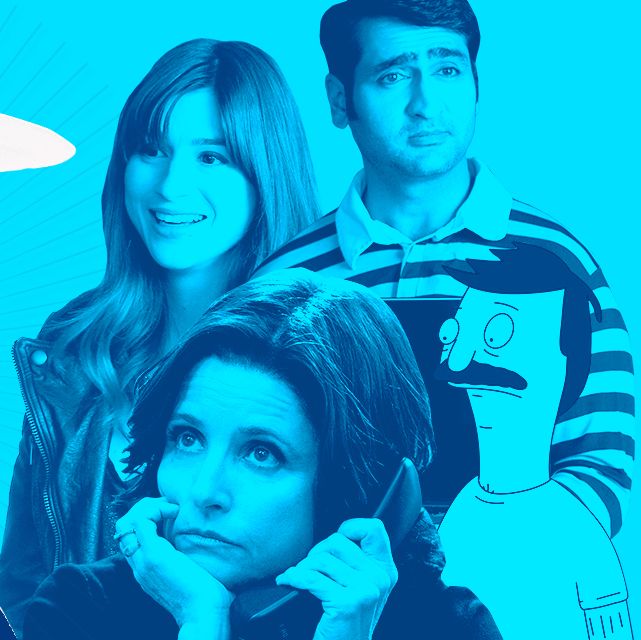 Photo: Maya Robinson and Photos by FX, HBO and FOX
All this week, the Vulture TV Awards honor the best television from the past year.
The nominees for Most Quotable Dialogue are:
Veep
You're the Worst
Justified
Silicon Valley
Bob's Burgers
And the winner is …
Let us now praise Graham Yost. And his writing staff. And Elmore Leonard, for that matter, and Timothy Olyphant and Natalie Zea and Walton Goggins and Joelle Carter and Jere Burns — my God, Jere Burns — and Kaitlyn Dever and Nick Searcy and Erica Tazel and every other person who wrote or edited or uttered a line of dialogue on Justified. There were shows that got more viewers, were more famous, and won more shiny trophies during Justified's six-season run, but none of them — and I do mean none of them — had better dialogue. Better conversations. Better words, words, words.
The most famous lines from the show are well-known and oft-repeated. Raylan Givens kicking an unspent bullet from his gun, dropping it on a supine Wynn Duffy, and laying it out, plainly: "Next one's comin' faster." Another line to Wynn — "I've shot people I like more, for less" — ended up on a T-shirt. Just about every time Boyd Crowder opened his mouth, a torrent of rainbow-swirled Kentucky poetry tumbled out, to the point where even the other characters in the show began to remark on how flowery he was.
My personal favorite exchange came in the final season, when Ty Walker (Garret Dillahunt) complains that Raylan has shot him in the back. "You wanted to get hit in the front," he replies, "you shoulda run toward me."
But the true delight of the Justified word-iverse is in the lesser-known scenes, the casual moments, the office and domestic conversations that have no gunplay or mining disasters to make your hair stand on end. Rewatch any episode, any scene, and you will see a bunch of great characters saying things so specifically composed and delivered they felt more like people than most of the people you know in real life.
Someone once told me that if a line of dialogue could be delivered by any character in the script, it wasn't a good line. Justified gave us dozens of characters, each with a specific voice and manner of speaking, uttering word after word that couldn't be spoken by anyone else.