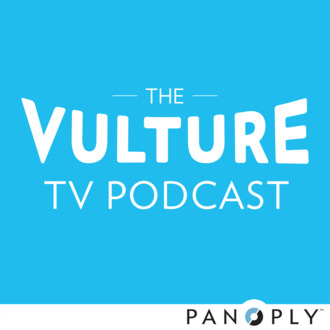 In an extra-special edition of "The Vulture TV Podcast," Veep's Anna Chlumsky (pronounced Klum-sky, like "Christmas," Anna explained) joins Gazelle Emami and E. Alex Jung in-studio to discuss Amy's larger arc this season, her extended break from acting, and why actors need to look in the rearview mirror when they're pretend-driving.
Note: This episode contains spoilers.
On what Veep gets right about politicians:
"It's not about hero and villains. Politicians aren't superheroes and a lot of people like to pretend they are. And the people who work in government aren't superheroes. Everybody, you know, poops!"
On a psychic telling her to get back into acting:
"I didn't get back into acting because a psychic told me. I got back into acting because my behavior with that psychic proved how desperate I was for answers."
On changing her body language to play Amy:
"I wish that I could shake it more easily. I definitely have to really work on yoga to get the shoulders to relax after playing Amy."
Tune in to "The Vulture TV Podcast," produced by the Slate Group's Panoply, every Tuesday, on iTunes or SoundCloud. And please send us your burning TV questions! Tweet us @Vulture or email tvquestions@vulture.com.