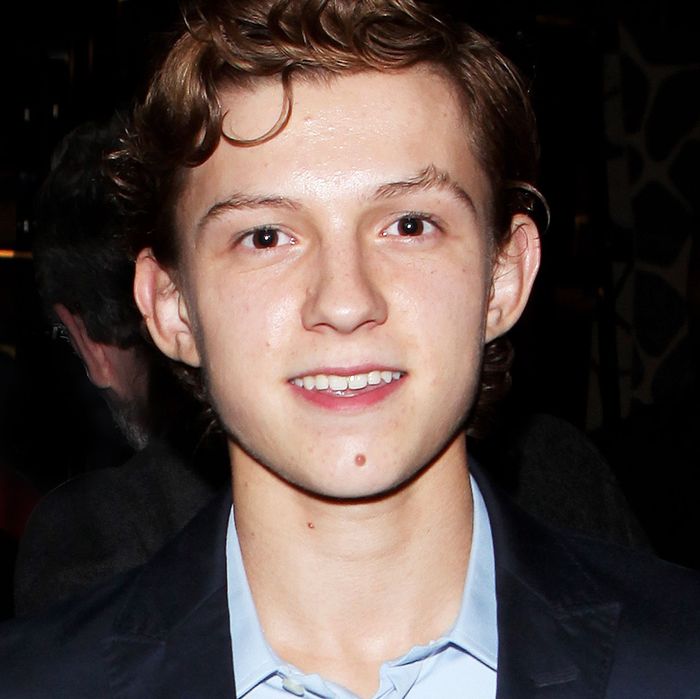 With great fame comes great responsibility.
Photo: David M. Benett/Getty Images
Your new Spider-Man, Tom Holland, is a 19-year-old Gemini hailing from Kingston Upon Thames in southwest London who enjoys slow-motion flips and Taylor Swift. Most recently, he's appeared as Thomas Cromwell's son in Wolf Hall, but his first taste of fame came when he made his West End debut in Billy Elliot the Musical, which eventually led to a role in The Impossible opposite Naomi Watts. Here's some other tidbits about Holland that young girls and boys will surely swoon over in the coming years and when the new Spider-Man movie actually lands, on July 28, 2017. Consider this your digital Tiger Beat:
1. He's critically acclaimed!
Holland made his feature-film debut to rave reviews. In 2012's The Impossible, he starred as Lucas, the son of Naomi Watts and Ewan McGregor, as the family struggles to survive the Indian Ocean tsunami of 2004. Our critic Bilge Ebiri called him "excellent and touching," and New York Times film critic A.O. Scott wrote, "Mr. Holland, meanwhile, matures before our eyes, navigating the passage from adolescent self-absorption to profound and terrible responsibility. He is a terrific young actor."
2. He likes almost drowning to death!
In addition to chowing down on seawater in The Impossible, he'll be shipwrecked and fighting for his life again this winter in Ron Howard's real-life Moby-Dick film, In the Heart of the Sea, where Chris Hemsworth will surely give him tips on how to get swole during the press tour.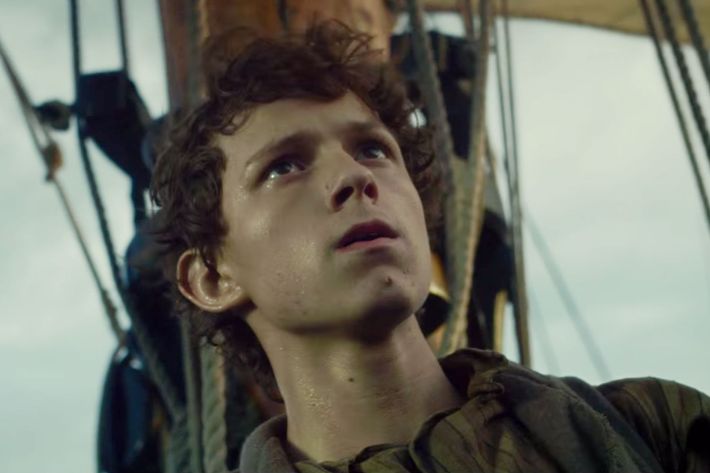 3. He doesn't actually look like Tintin anymore.
From all the photos flying around of Holland, you're most likely thinking, They are really going for reality here. While Holland is notably younger than both Tobey Maguire and Andrew Garfield were when they donned the Spidey suit, he's not actually as young as the press photos appear. That's because the bulk of the recent photos of Holland are from early 2013, when he was promoting The Impossible and serving some Degrassi High realness. But, as anyone who was a teenager remembers ("What's happening to my body?"), your body experiences a lot of changes! Here's a more recent photo of him from his Instagram, which is a lot closer to what your future Peter Parker will look like:
4. He was basically training for Spider-Man when he was auditioning for Billy Elliot.
Holland was scouted for Billy Elliot at a hip-hop dance class, which led to an exhaustive two-and-a-half-year process that finally led to his stage debut as Michael, Billy's best friend, before he eventually took on the title role. In the video below, wee young thing Holland says, "Because you're doing flips and dangerous stuff, it just feels that much more … cool." Yeah, basically, he had this Spider-Man role in the bag as a tot.
5. He can do flips!
It makes sense that he still likes his stunts. If anything, we'd like to think this is what gave him the edge over the other scrawny white boys.  
6. He got a mole removed from his face because he has to get ready for the magazines.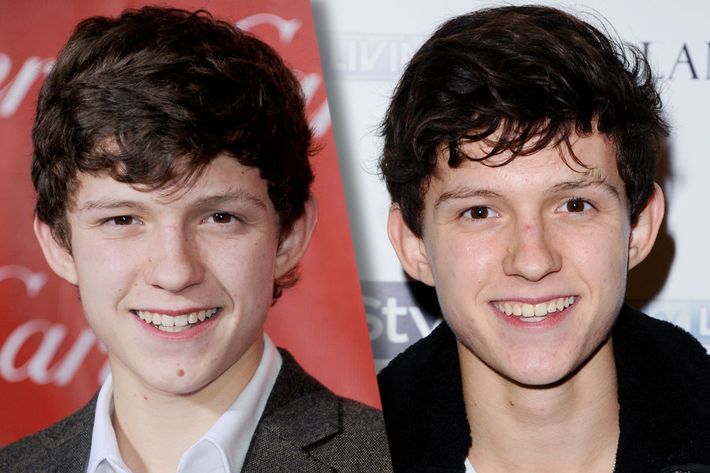 Hey, if Enrique Iglesias can do it, why can't the future web-slinger?
7. He loves Taylor Swift, too.