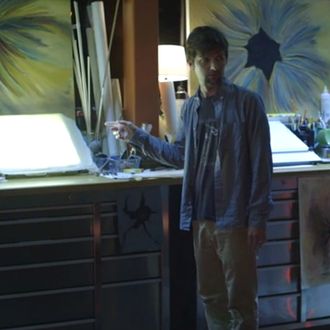 In the hit indie comedy The Overnight, Adam Scott and Taylor Schilling play Silver Lake marrieds who lack for close friends until they meet hipster dad Jason Schwartzman and his wife Judith Godreche. Those two are everything Scott and Schilling aren't — freewheeling, knowing, and sexual — and when both couples meet up for a playdate that extends into the wee hours of the morning, a whole host of funny twists and turns ensue.
And now you can get in on that action! To celebrate The Overnight's excellent opening weekend, we're giving away one of the paintings made by Schwartzman's character in the film. They are … unusual, to say the least. (Check out this clip if you'd like to know more. Trust us, you'd like to know more.) The painting in question is a purple number measuring 30 inches by 40 inches, and you're certainly gonna have a story to tell your friends when you put it up.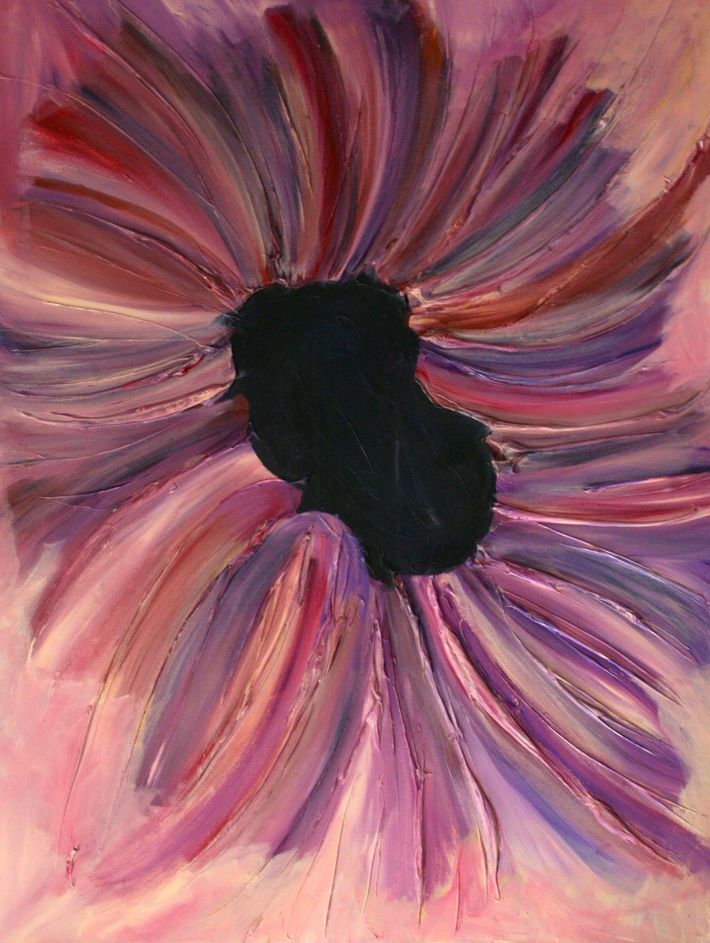 All you've got to do to stake your claim to this painting is to enter Vulture's haiku contest in the comments below! Any Overnight-related haiku will do, and with this cast of actors (and all those prosthetic penises), you won't lack for material to work with. Good luck and have fun! We'll pick our favorite winner by Friday.