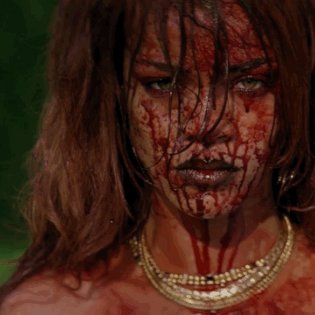 Rihanna celebrated America's birthday by dropping her "Bitch Better Have My Money" music video last night, and it instantly became the front-runner for "Most GIF-able Music Video of 2015." It's everything "Bad Blood" should have been: A seven-minute spectacle of cartoonish violence, lavish production values, and absurd celebrity cameos. The plot follows the lyrics to a T, but the real fun comes from the ever-increasing insanity of the individual moments, all of which become only more fun when you loop them over and over again. Here they are, in perfect meme-ready form. (Nipples figure quite prominently, so this post is NSFW.)
Our story begins with a Rihanna dragging a mysterious trunk into an unknown residence.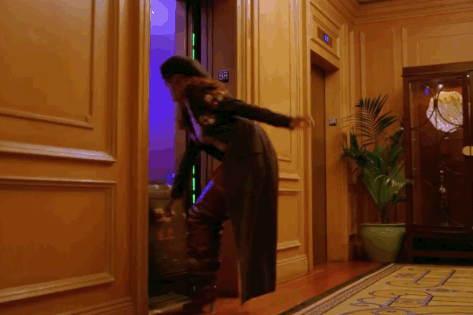 Is this woman the titular bitch who better have Rihanna's money? You would certainly think so, given the way she's naked and hanging from the ceiling.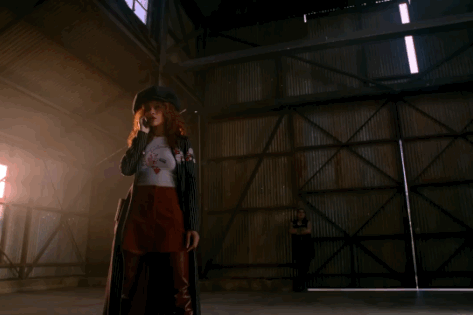 Then there's a desert interlude where Rihanna does the same hand motions you do when you listen to this song: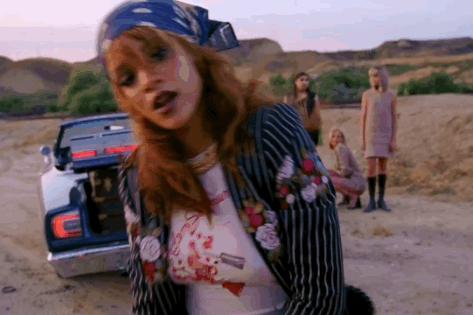 Rihanna and her friends took this woman on their party boat, and now she's gotten seasick! Has any performer gotten more out of their eye-rolls than Rih?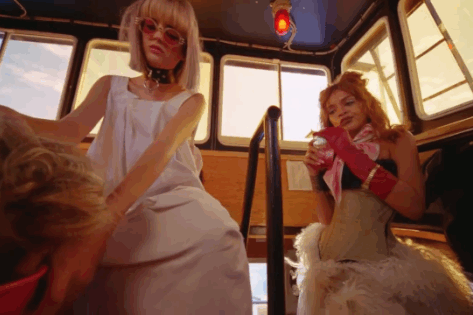 When he sends you a dick pic: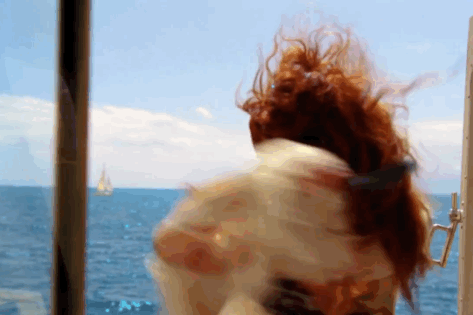 Eric Roberts shows up, playing a cop who is searching for the missing woman. Besides this music video, IMDb lists a whopping 75 other projects for Roberts in 2015 alone.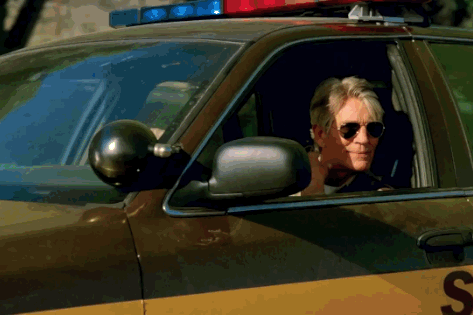 Now it's torturing time! A collection of blades hasn't been lit this lovingly since the last Tarantino film.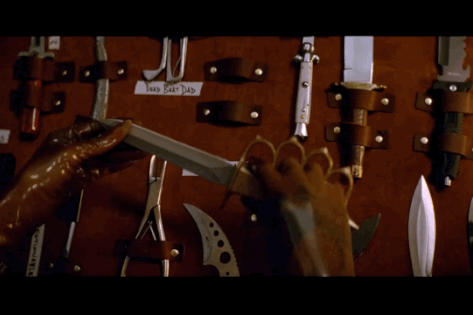 Did you know that Mads Mikkelsen is in this? Well, Mads Mikkelsen is in this.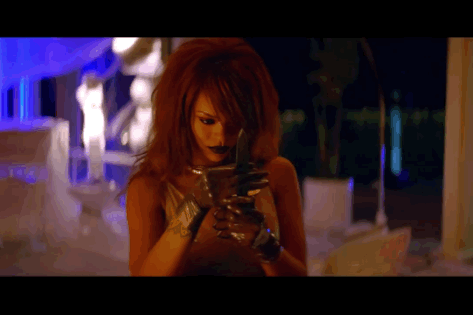 Mads Mikkelsen has won two Best Actor prizes at the Bodil Awards, Denmark's highest film honors. This is a GIF of him shooting money out of a money-shooting gun.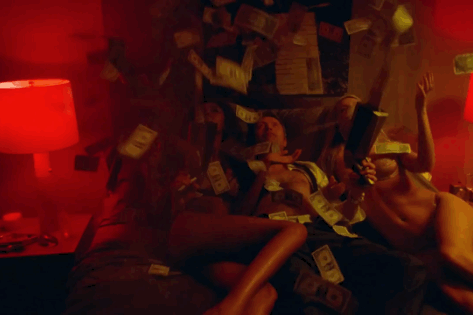 Twist ending! It turns out Mads Mikkelsen was the bitch who had Rihanna's money. It's like Chekhov said: If Hannibal turns up in the third act, someone is going to be violently tortured later in that same third act.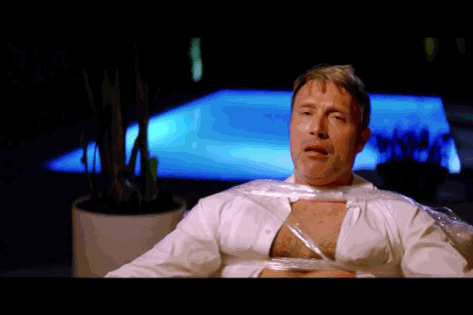 She finally got the money! Who knew she was just looking for a place to lie down?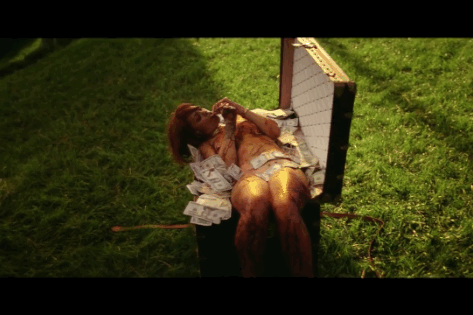 When you know you've got the fiercest costume at De Palma Con: