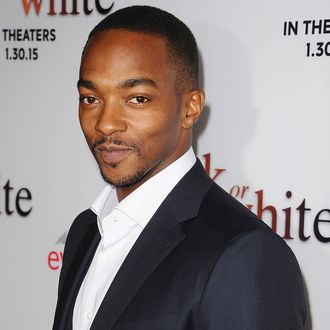 Better stop doing two-a-days.
Photo: Jason LaVeris/Getty Images
Marvel's onscreen Falcon Anthony Mackie will bring the muscle in a different way as American civil-rights leader MLK in HBO's adaptation of All the Way, a Tony-winning play starring Bryan Cranston as another frequently initialed American leader, Lyndon B. Johnson. According to Deadline, Mackie's role will be "significant" and portray a "more collaborative and complex relationship" than the one depicted between the two in Ava DuVernay's Selma, whose Oscar hopes got dashed by complaints of historical inaccuracy. Meaning: Let's circle back to this conversation about who gets to tell what story next year, okay?