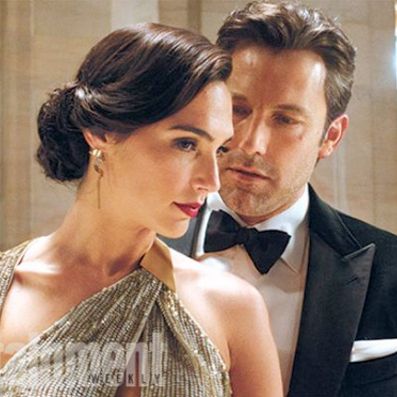 Batman and Diana Price.
Photo: Entertainment Weekly
We've seen blurry trailers, not-blurry trailers, and a gun on wheels from Batman v Superman starring Ben Affleck as the dark knight, Gal Gadot as Wonder Woman, and Henry Cavill as Superman. And now Entertainment Weekly has the first images from the film, along with an interview with Batfleck, who compares his character to that of a Shakespearean classic. "Batman is basically the American version of Hamlet," the butt-chinned one says. "We accept that he's played by actors with different interpretations." How will his be different from Christian Bale's version? "He's at the end of his run and maybe the end of his life. There's this sort of world-weariness to it."
On to the images!